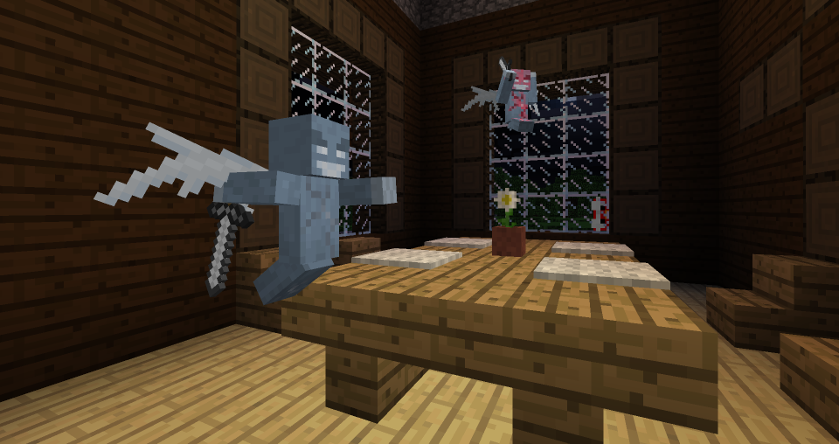 Snapshot time!
Unlike conventional snapshots, pre-releases are generally considered to be a preview of the final product (in this case, 1.11). As such, there are no new features in this particular preview. There are a smattering of new bugfixes, which should be a welcome surprise for everyone who has diligently hunted down all of the various bugs introduced in 1.11 and prior. Awesome!
BUGFIXES
Please report any and all bugs you find in Minecraft to bugs.mojang.com. If nobody reports a bug, you can expect it to show up on the features list for 1.12!
To get snapshots, open your launcher and press the "New Profile" button. Call it "snapshots" and check the box saying "Enable experimental development snapshots" and save. To switch to the normal version, you can select it in the dropdown at the bottom left corner of the launcher. Back up your world first or run the game on in a different folder (See the "new profile" dialog).
Snapshots can corrupt your world, please backup and/or run them in a different folder from your main worlds.
Cross-platform server jar: Minecraft server jar
The Page 1.11 Pre-Release 1 Ready For Testing was first posted on 7:03 pm, November 9, 2016 in the category Minecraft Forum it has been viewed 1777 times.
Share
Page Details
Views: 1777
Short Title: 1.11 Pre-Release 1 Ready For Testing
Full Title: 1.11 Pre-Release 1 Ready For Testing
Raw Date: 2016-11-09 19:03:03
Nice Date: 7:03 pm, November 9, 2016
Rating: 0
Content Length: 2553