Surprise! If youre a Realms subscriber on the PC edition of Minecraft, youve got some new content today. Releasing a bunch of Halloween experiences last week caused some build-up in the launch tubes, and so we already have four snazzy, new maps for you to dig into.
Lets get started!
A Giant Quest by Team Wooloo
When a dragon shows up to extort your village for gold, theres only one thing you can do: get huge and wreck everything! A Giant Quest is a short single-player adventure that plays with your sense of scale in some surprising ways, then afterward, allows you to create your own village in that same world.
Bear Buds by Mithey andBlueloving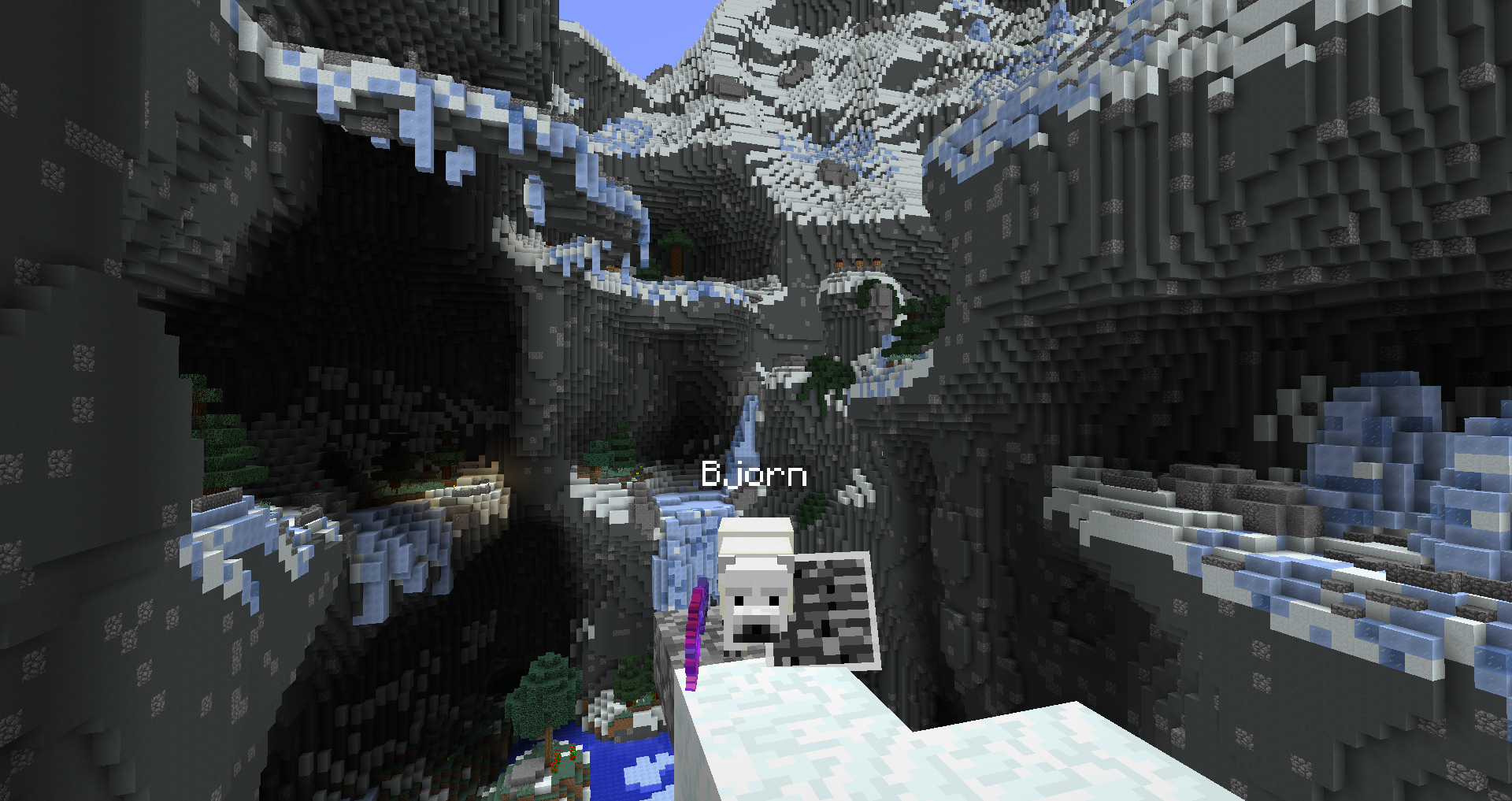 Continuing Mitheys trend of animal-related maps, weve got Bear Buds! Youre a polar bear with a dwarven shield and a flaming ax, off to find your dad. We dont ask too many questions. If you like adventure gameplay mixed with puzzles and bears, youre going to love this map!
Color Run by ForseeableMC
This fast-paced minigame is best with a large group of friends. Get everyone together and stand on the proper color, or else you fall to your doom!
Sad Panda Adventures 2 by Mithey andBlueloving
Mithey has two maps this week, and this one is a sequel to a recently-released adventure! Inspired by a particular monster-catching photography game, this on-rails shooter has players riding pandas through five ghast-infested levels.
The more the bear-ier
These adventure maps and this minigame can be downloaded right now through Minecraft Realms for PC, or directly through their creators. If you or your friends dont already have a Realm, you can find out loads more at minecraft.net/realms. If you have fun with these, let the creators know all about it!
Until next time!
Marc - @Marc_IRL
The Page Be a bear, or duel a dragon! was first posted on 7:03 am, November 5, 2016 in the category Mojang Official it has been viewed 2262 times.
Share
Page Details
Views: 2262
Short Title: Be a bear, or duel a dragon!
Full Title: Be a bear, or duel a dragon!
Raw Date: 2016-11-05 07:03:05
Nice Date: 7:03 am, November 5, 2016
Rating: 0
Content Length: 1761