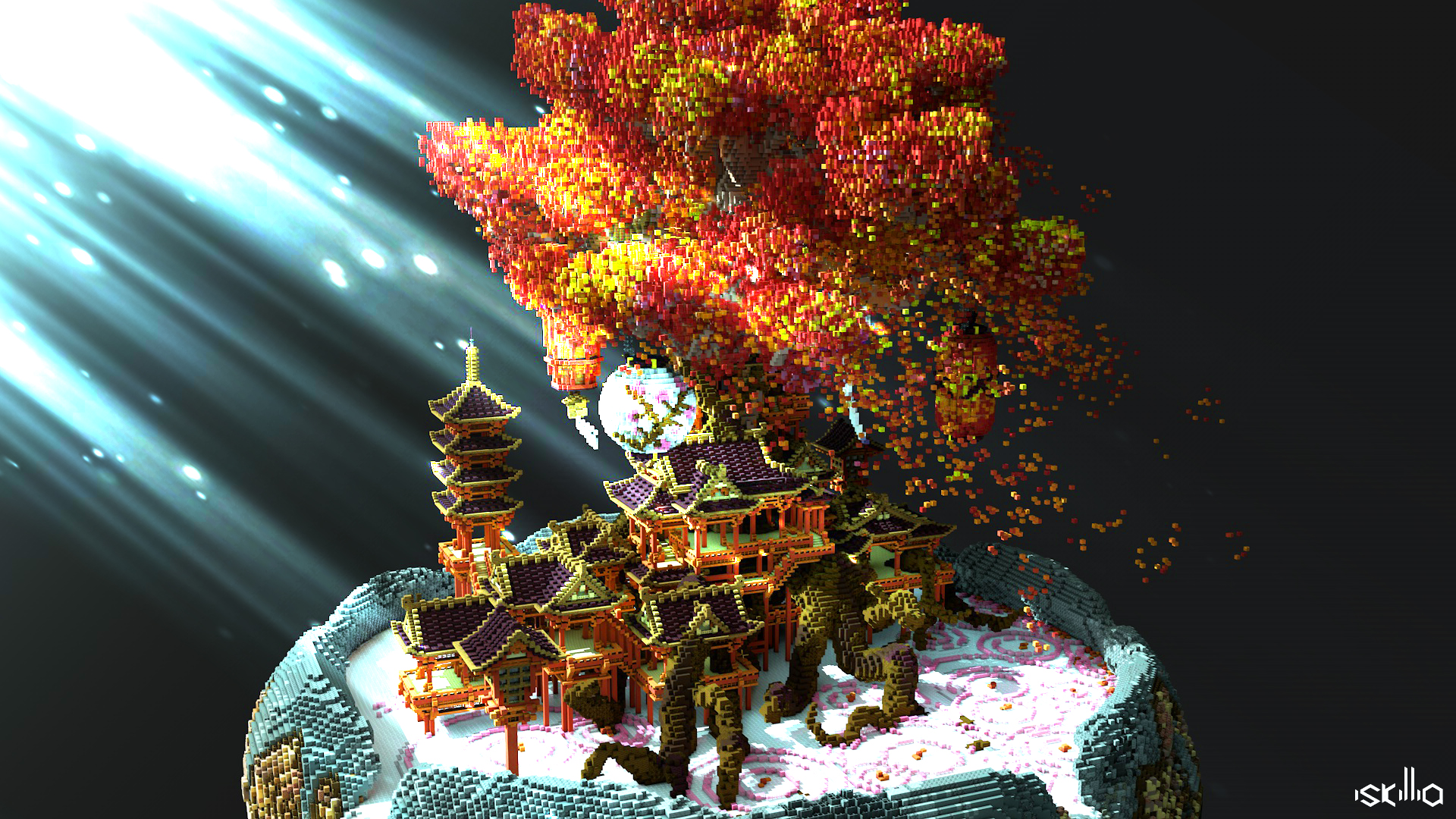 It's easy to forget just how crazy Minecraft builds can be sometimes. We all knock out houses and castles and various minor things, but massive elaborate projects never cease to amaze.
Minecrafter Dr_Bond had some words about the inspiration behind the build:



Recently my friend bassfreerunning and I were experimenting with different Japanese architecture styles within Minecraft, which lead to the completion of this project. We focused on bringing traditional parts of the architecture and culture from Japan, like the ceramic cup which holds everything together. Another key goal was merging atmosphere and architecture, and in this case we used a very autumnal color palette to bring out the autumn atmosphere.



All in all, it definitely captures that feeling. There are quite a number of subtle details hiding in this immense build, and one could spend a long time combing over them. Very nicely done!
The author has also included a gallery showcasing the build from different angles and perspectives, be sure to check it out!
The Page Community Creations: Minecraft Bonsai was first posted on 7:03 pm, November 1, 2016 in the category Minecraft Forum it has been viewed 1527 times.
Share
Page Details
Views: 1527
Short Title: Community Creations: Minecraft Bonsai
Full Title: Community Creations: Minecraft Bonsai
Raw Date: 2016-11-01 19:03:03
Nice Date: 7:03 pm, November 1, 2016
Rating: 0
Content Length: 1053