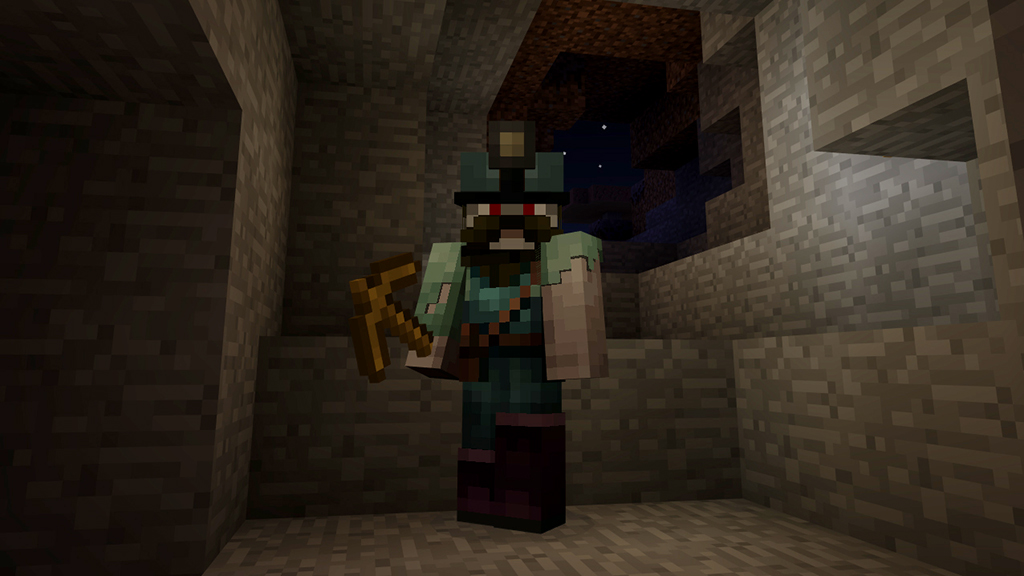 A fresh, shiny new version is now available for MCPE and Win10 Editions! In addition to introducing the new Campfire Tales pack, 0.15.10 mainly focuses on some minor adjustments and bugfixes, with particular focus on VR-specific issues.
Additionally, there have been reports of players being asked to pay for free Minecon capes in the Google Play store. Users on Android attempting to get the cape and seeing a price in the store should use the code MINECON2016, which will correctly drop the price to $0.00. Anyone who plans to obtain this cape for MCPE/Win10 should do so quickly - the free offer won't last much longer!
FEATURES
ADJUSTMENTS


Fixed mirror texture issues.


Small fix to smart turning. (VR only)


Capes no longer clip through armor.


BUGFIXES


When getting the MINECON 2016 capes, you will now be prompted to make a "free" purchase from your device's store. If you are on Android & it prompts you for a payment, use the code MINECON2016 to get it for free.


Fixed crash when rendering leads in VR. (VR only)


Using the B button to quit the game (when using a controller) now works. (Win 10 only)


Fixed top of cursor flickering in VR. (VR only)


Mouse clicks no longer cause keyboard input to stop. (VR only)


Fixed issue where Minecraft would not shut down completely when launching another app in the Oculus store. (Win 10 Oculus only)


Added in bug fixes for VR that were previously in the 0.16 betas. Click here for 0.16 build 1 changelog and click here for 0.16 build 3 changelog! Note that these are beta versions, and not currently live.


The Page MCPE / Win10: 0.15.10 Now Live! was first posted on 7:03 pm, October 5, 2016 in the category Minecraft Forum it has been viewed 2822 times.
Share
Page Details
Views: 2822
Short Title: MCPE / Win10: 0.15.10 Now Live!
Full Title: MCPE / Win10: 0.15.10 Now Live!
Raw Date: 2016-10-05 19:03:03
Nice Date: 7:03 pm, October 5, 2016
Rating: 0
Content Length: 1621