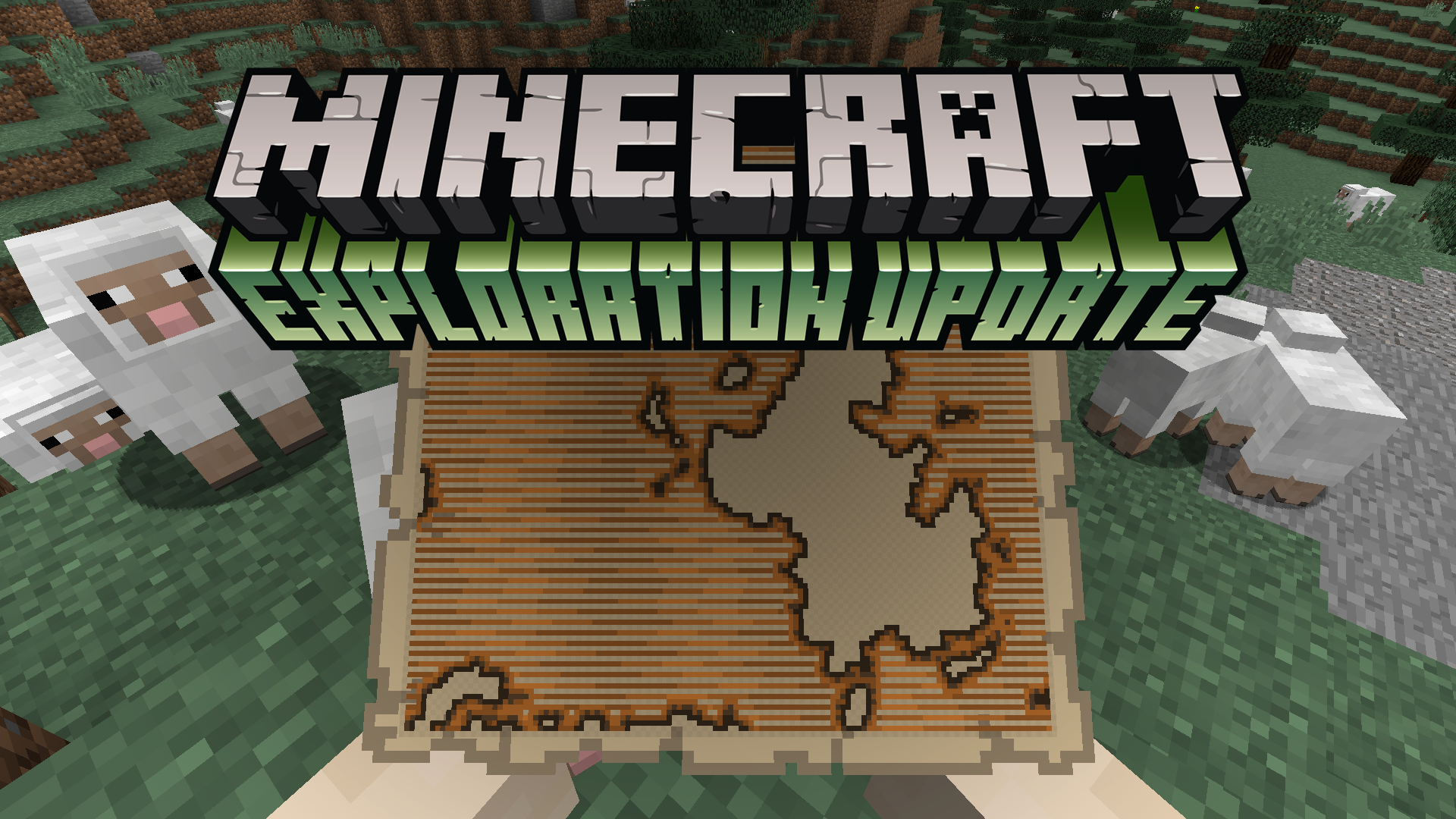 Minecon is over, and the planned direction for 1.11 is now clear - the Exploration Update will have a strong focus on Survival Mode, with an eye towards (unsurprisingly, given the name) exploration. Neat!
For example, villages will now have a newcomer to their workforce, the Cartographer! For a fee of emeralds, players can obtain maps that will lead them to underwater temples, as well as the new Woodland Mansion. The aforementioned mansions contain distant relatives to the common villager - known as "Illagers," naturally - who are hostile to outsiders. The mansions themselves are procedurally generated, so each one may be a bit of a surprise.
In a twist on the Ender Chest (which stores items in a sort of shared null-space that players can access from any other Ender Chest), the Shulker Box also makes its debut. The new box holds items much as any chest would, but with a caveat: even if the box is knocked down, all of the items inside will remain stored in the box, without spilling all over the floor.
Everyone knows that llamas are here, but what makes them different from the common horse, or cow? Besides spitting, they have one incredibly useful function - you can equip chests on llamas, turning them into pack animals. Create a caravan! Never worry about having to go all the way home to empty all of your ill-gotten gains again! (Unless the llama dies, but still.)
For the moment, the changelog is as cryptic as ever. We will update as specifics are revealed:
The Page Snapshot 16w39a Ready For Testing! was first posted on 7:03 pm, September 28, 2016 in the category Minecraft Forum it has been viewed 2777 times.
Share
Page Details
Views: 2777
Short Title: Snapshot 16w39a Ready For Testing!
Full Title: Snapshot 16w39a Ready For Testing!
Raw Date: 2016-09-28 19:03:03
Nice Date: 7:03 pm, September 28, 2016
Rating: 0
Content Length: 1505