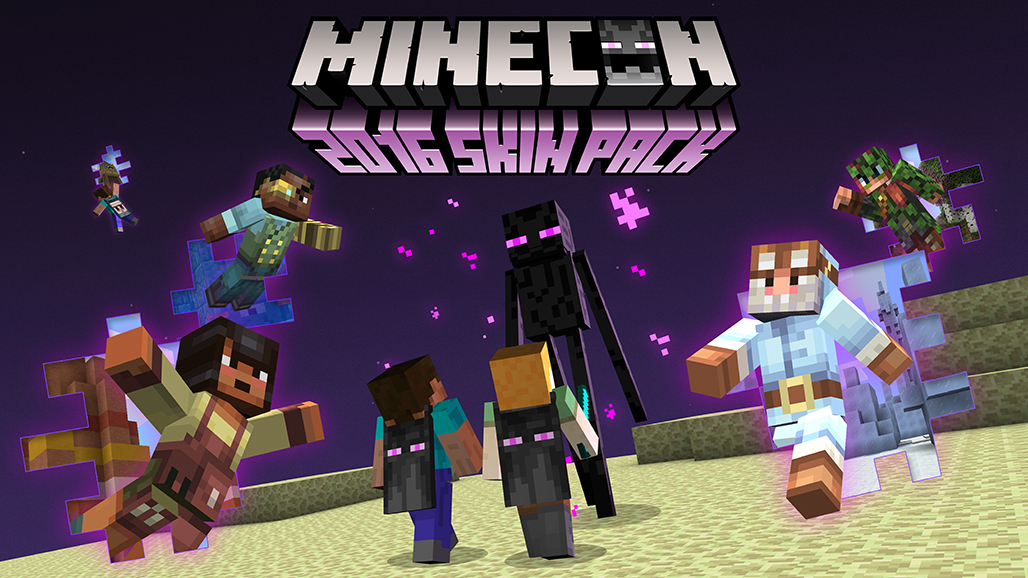 As with last year, new skins are rolling out for MCPE/Win10 and console Minecraft! This year's pack features 4 newcomers - the Forest Fighter (heh), Ice Pioneer, Mesa Artisan, and Ocean Engineer, seen above. In addition, Steve and Alex get nifty new capes for their skins! Who doesn't want a cape that stares down any who dare sneak up on you?
As if that wasn't enough, last year's LittleBigPlanet skins are also available in this bundle! Did I mention it was free? Because it is! Keep in mind, the bundle will only be free through October 3rd, at which point it will go on sale normally. Get it while you can!
The Page 2016 Minecon Skin Pack Free (For Now)! was first posted on 7:03 pm, September 22, 2016 in the category Minecraft Forum it has been viewed 3313 times.
Share
Page Details
Views: 3313
Short Title: 2016 Minecon Skin Pack Free (For Now)!
Full Title: 2016 Minecon Skin Pack Free (For Now)!
Raw Date: 2016-09-22 19:03:05
Nice Date: 7:03 pm, September 22, 2016
Rating: 0
Content Length: 620