Pocket Edition: 0.15.8 Available; Minecon Updates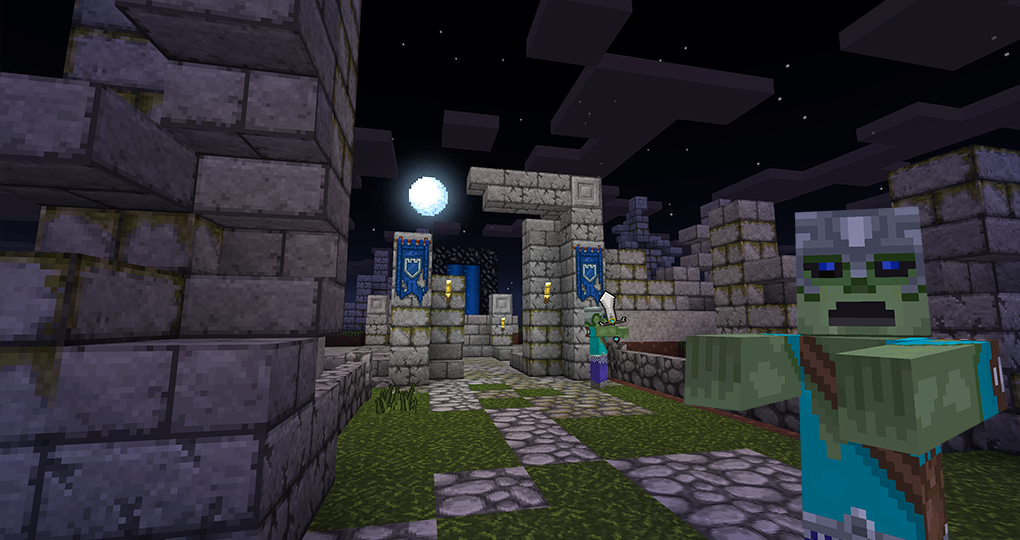 The wheels of Pocket Edition never stop turning, and a new update is here! There are two main points of interest - the Fantasy Texture Pack, and some sweet bugfixes - making it a fairly small, yet powerful update. As always, be sure to report any bugs you find, lest they become future features!
The Fantasy Texture Pack is, as the name suggests, strongly fantasy-themed, bringing to life a world rich with medieval vibes! Perfect for old villages, sweeping castles, and knightly adventures, it's a must-have for anyone deeply enamored with fantasy settings.
MINECON UPDATES
Minecon is rapidly approaching, going live on the 24th and 25th of September! 12,000 attendees are expected to arrive at the doors, but even if you can't make it this year, no worries! Mojang is providing a livestream of the event right here, along with news and updates as they happen. Among the big reveals are some news on version 1.11 (of which very little is currently known), and some pretty exciting contests to boot!
Schedules are expected to shift around some between now and then, so be prepared for unannounced changes. Exciting times!
Category: Minecraft Forum
The Page Pocket Edition: 0.15.8 Available; Minecon Updates was first posted on 7:03 pm, September 15, 2016 in the category Minecraft Forum it has been viewed 3568 times.
Gallery
Next Post / Last Post
Share
Page Details
Views: 3568
Short Title: Pocket Edition: 0.15.8 Available; Minecon Updates
Full Title: Pocket Edition: 0.15.8 Available; Minecon Updates
Raw Date: 2016-09-15 19:03:10
Nice Date: 7:03 pm, September 15, 2016
Rating: -1
Content Length: 1146