MCPE/Win10: Boss Update Coming Soon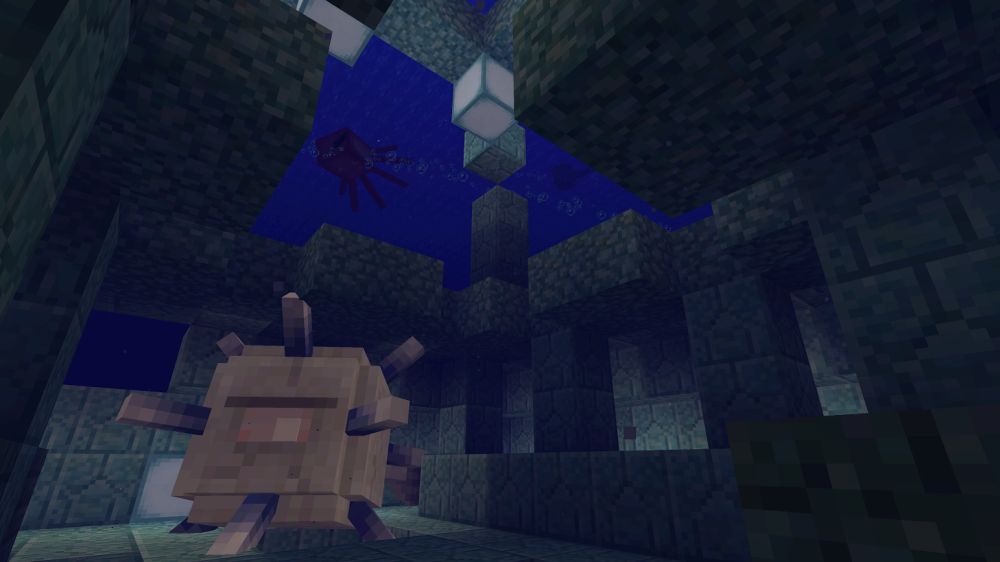 Is Pocket Edition too easy? Do you often find youself wandering and thinking, "If only I had a terrifying monster to test my mettle, I could be complete?"
Update 0.16 will see the inclusion of at least two heavy-hitting monsters that have eluded portable players for some time now - the Elder Guardian, and the Wither! Of course, it's not all monsters and mayhem - in addition, the update will also add new slash commands, the shiny beacon, and (naturally, to compliment the Guardian) underwater temples to explore! More is included as well, though Mojang is keeping a pretty tight lid on it for the moment, in anticipation of Minecon.
Fighting a Wither is challenging enough on desktop or console, but could you defeat one in Pocket Edition? Will slash commands finally give players the flexibility they need to get the most out of Minecraft? Time will tell!
Players interested in beta-testing 0.16 can sign up right here to do so; bear in mind that while testing, you will not have access to any Realms, and must revert to 0.15.6 to play on them again.
Category: Minecraft Forum
The Page MCPE/Win10: Boss Update Coming Soon was first posted on 7:03 pm, August 29, 2016 in the category Minecraft Forum it has been viewed 2250 times.
Gallery
Next Post / Last Post
Share
Page Details
Views: 2250
Short Title: MCPE/Win10: Boss Update Coming Soon
Full Title: MCPE/Win10: Boss Update Coming Soon
Raw Date: 2016-08-29 19:03:04
Nice Date: 7:03 pm, August 29, 2016
Rating: 0
Content Length: 1070