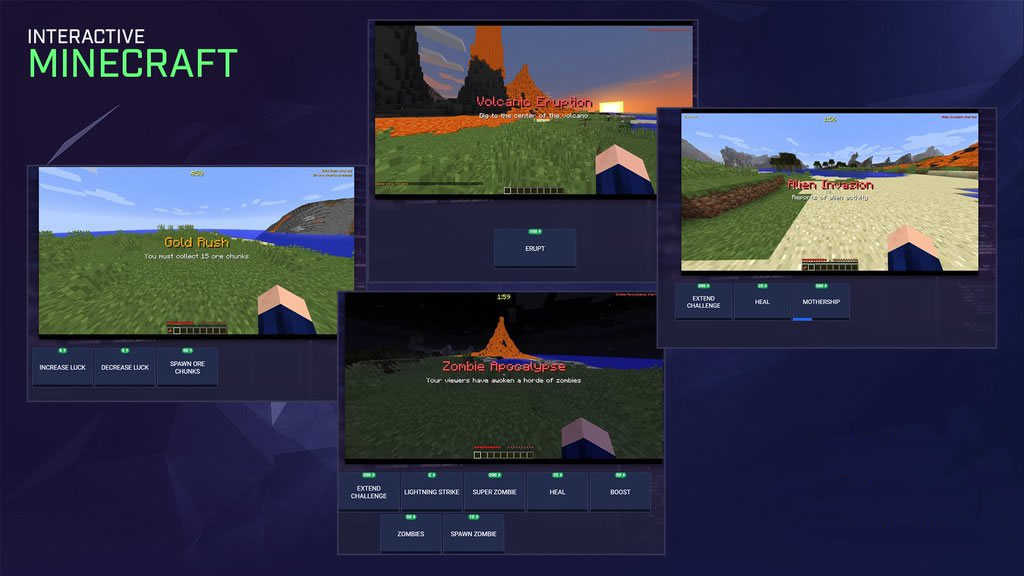 Minecraft livestreams are nearly as old as livestreaming itself. Over the years, modders and streamers have found more and more creative ways to make the experience for viewers more interactive than simply viewing the gameplay. Beam.pro, a livestreaming site recently acquired by Minecraft owner Microsoft, has recently added even more functionality with their already impressive interactive streaming features - integration with the Hypixel Network's game modes!
On the Hypixel Network, one of the game modes is called Build Battle, where players have to build based on a theme given at the beginning of the match. They playfield is limited, time is short, and everyone gets to judge everyone else's build at the end of the countdown. With Beam integration, playing Build Battle on livestream gets even more crazy, as viewers can do things like drop TNT, spawn zombies, and quite a bit more, right in the middle of the game, literally at the press of a button! That isn't an exaggeration - on the livestream window, there are buttons labeled with various awful calamities that viewers can inflict on the streamer, and with integration, will affect gameplay on demand with a simple click of the button. Crazy stuff!
There are quite a few interactive streams up at any given time, both on servers and private games. Give it a look, and see what you think!
Beam was recently acquired by software juggernaut Microsoft, who also scooped up Mojang (and by extension, Minecraft) in 2014. It was already impressive and ambitious as a livestreaming service, and the acquisition likely means even more features and quality going forward. Congrats, guys!
The Page Beam Integration Means Interactive Minecraft Livestreams was first posted on 7:03 pm, August 12, 2016 in the category Minecraft Forum it has been viewed 2091 times.
Share
Page Details
Views: 2091
Short Title: Beam Integration Means Interactive Minecraft Lives..
Full Title: Beam Integration Means Interactive Minecraft Livestreams
Raw Date: 2016-08-12 19:03:04
Nice Date: 7:03 pm, August 12, 2016
Rating: 0
Content Length: 1660