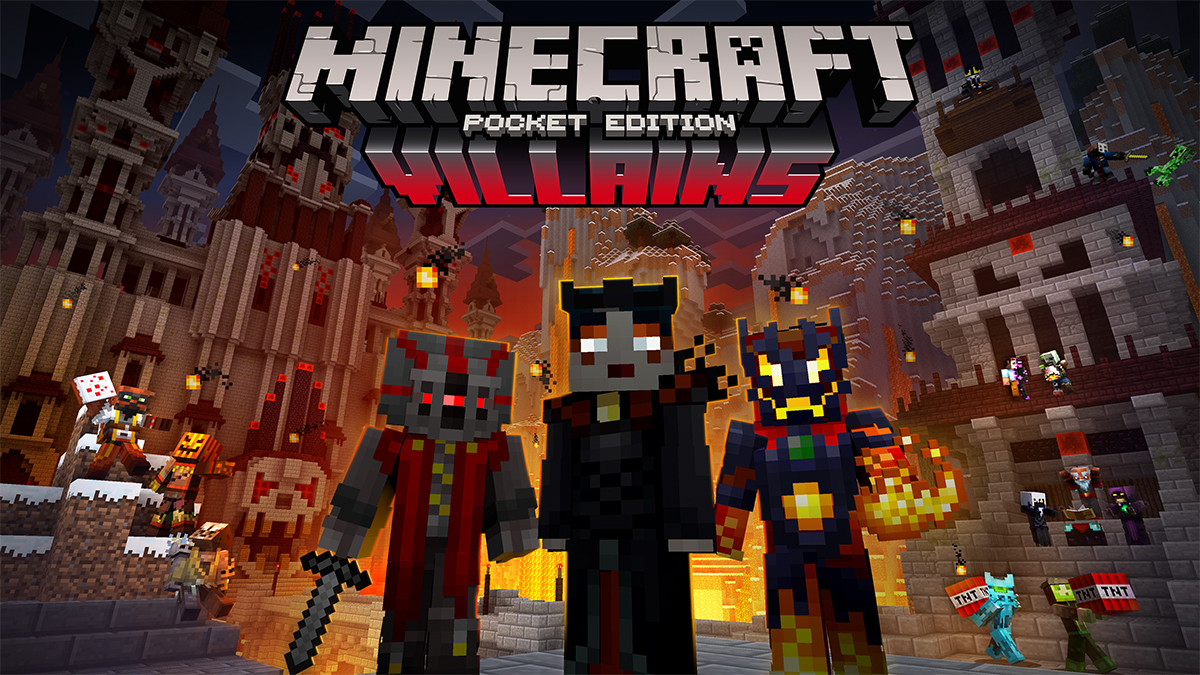 Many of the skin packs for MCPE/Win10 have been themed around existing franchises, or taken what could be called a "universal appeal" approach, with themes that generally resonate with everyone. This pack is not such a thing - it's a pack just for the villains at heart among us!
Appropriately named The Villain Pack ($1.99 USD), this bundle features a number of skins for the arch-nemesis in all of us. With a whopping 17 skins in total - including the Stronghold Seer, the Lava Fiend, the Silverfish Monger, Patchkin, Endergaunt, Eyece, Terror Spawner, Dungeon Spectre, Slymime and Cake Maniac (phew!). Quite a pack!
The Villain Pack is rolling out today, and should become available on devices very shortly, for anyone not able to access it currently.
The Page MCPE/Win10: The Villain Pack Arrives! was first posted on 7:03 pm, July 28, 2016 in the category Minecraft Forum it has been viewed 2670 times.
Share
Page Details
Views: 2670
Short Title: MCPE/Win10: The Villain Pack Arrives!
Full Title: MCPE/Win10: The Villain Pack Arrives!
Raw Date: 2016-07-28 19:03:03
Nice Date: 7:03 pm, July 28, 2016
Rating: 0
Content Length: 768