Got an evil streak? Let your inner demons out with the latest skin pack to hit Pocket / Win 10 edition! It costs $1.99 - although, as with all our skin packs, you get a few for free! The evilest of all giveaways!
The Villains Skin Pack will be rolling out across devices at some point today. Grab it and join forces with Minecrafts most dastardly denizens: slink from the shadows as the sinister Stronghold Seer, unleash the fury as the ferocious Lava Fiend, or, er, sell silverfish as the monstrous Silverfish Monger. The evilest of all mongers!
Then theres the grotesque Patchkin, the enigmatic Endergaunt, the chilling Eyece, the Terror Spawner, Dungeon Spectre, Slymime and Cake Maniac. Theres evil of every flavour: 17 skins in total - the evilest of all numbers!
What demented schemes will you devise? What corrupt conquests will you attempt? Which cakes will you eat (but, you know, really evilly)?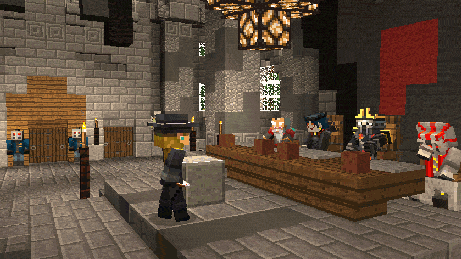 Evil cheerio!
Marsh - @marshdavies
The Page Villains skin pack ruthlessly conquers Pocket Edition was first posted on 7:03 pm, July 28, 2016 in the category Mojang Official it has been viewed 1433 times.
Share
Page Details
Views: 1433
Short Title: Villains skin pack ruthlessly conquers Pocket Edit..
Full Title: Villains skin pack ruthlessly conquers Pocket Edition
Raw Date: 2016-07-28 19:03:02
Nice Date: 7:03 pm, July 28, 2016
Rating: 0
Content Length: 949