Community Creations: Flower;Corpse (Build)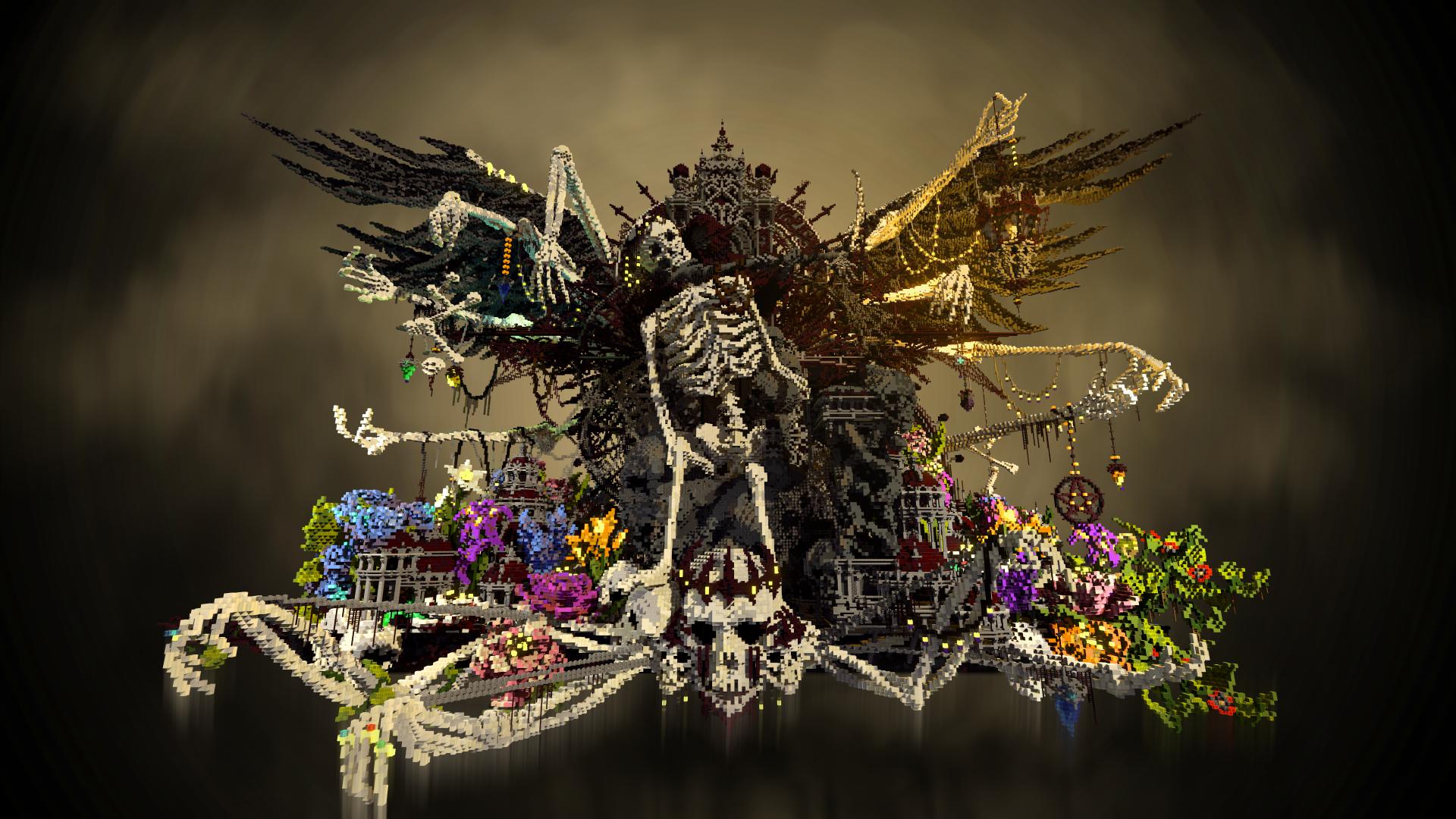 Click the image to see the gallery
It's one thing to recreate a city, or even a country - the base material is there, and only need be replicated - and quite another to create a large, artistic piece wholesale. While they are not very common these days, a crazy new project will pop every now and then, and this one is definitely among them!
Dr_Bond put together a piece he's calling Flower;Corpse, a project which "blend(s) together themes of life, *****, and beauty in Minecraft." At first glance, it doesn't even look like Minecraft, which is a testament to the complexity and depth of the build.
I have not personally seen such a complex art project in Minecraft before, and there have been many incredible ones over the years. Curious to fly around inside this piece yourself, or create renders? Dr_Bond provided a download link for the map, right here! The map is for version 1.10 and up, as it uses some of the new blocks and materials introduced in the latest versions. Enjoy!
Category: Minecraft Forum
The Page Community Creations: Flower;Corpse (Build) was first posted on 7:03 pm, July 14, 2016 in the category Minecraft Forum it has been viewed 2482 times.
Gallery
Next Post / Last Post
Share
Page Details
Views: 2482
Short Title: Community Creations: Flower;Corpse (Build)
Full Title: Community Creations: Flower;Corpse (Build)
Raw Date: 2016-07-14 19:03:03
Nice Date: 7:03 pm, July 14, 2016
Rating: 0
Content Length: 997