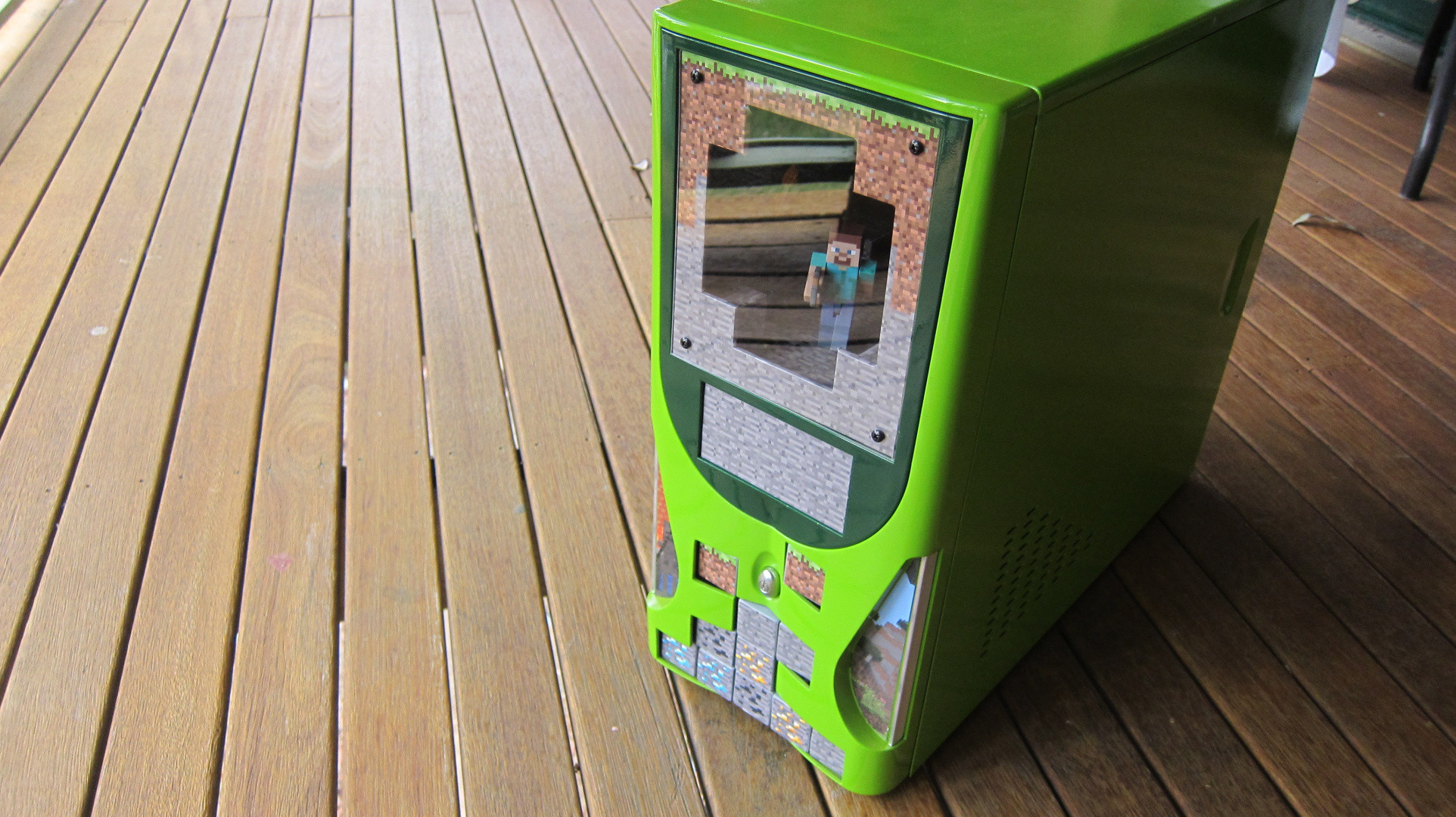 Redditor dproc made a pretty awesome custom computer case for his 6-year-old son, and it's pretty awesome! Even as nice as it is to look at, wouldn't it be cool to get one for yourself? How about building one for yourself?
While dproc's gallery doesn't give exact directions on how he built the case, DIY enthusiasts should be able to replicate his success, using his model as a guide. Either way, this is an impressive piece!
What sort of custom Minecraft goodies have you made, or gotten? Diamond lights? Creeper lamps? (Would an enderman lamp wander off on its own...?)
The Page Community Creations: Custom Minecraft Computer Case was first posted on 7:03 pm, June 27, 2016 in the category Minecraft Forum it has been viewed 2353 times.
Share
Page Details
Views: 2353
Short Title: Community Creations: Custom Minecraft Computer Cas..
Full Title: Community Creations: Custom Minecraft Computer Case
Raw Date: 2016-06-27 19:03:03
Nice Date: 7:03 pm, June 27, 2016
Rating: 0
Content Length: 587