Are you the kind of adventurer who happily weathers the Nether? Or have you made room for yourself among the shrooms? Youre in luck! We have 24 new skins that might suit you rather well, just for Pocket and Win 10 players.
This is the second Biome Settlers pack weve released - the first featured skins themed around the Forest, Tundra, and Desert biomes, and all the activities players get up to there. This time we wanted to make skins for the hardy (and rather peculiar) folk whove made the Nether their home, cultivating Nether wart crops or collecting Ghast tears, and those who forage for fungal treats in the Mushroom Island biome. Some are brewers, others are explorers, engineers, brawlers and archers. A few may have been so affected by their environment that they are now more mushroom than man.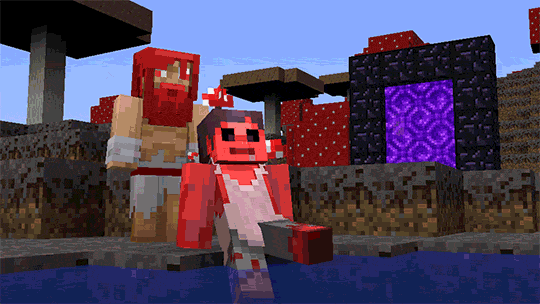 Theres a skin for everyone. And, as always, you can try a couple of the skins for free. Head over to the Skins menu in-game to check them out!
Cheerio!
Marsh - @marshdavies
The Page Biome Settlers Pack 2 now available for download was first posted on 7:03 pm, May 19, 2016 in the category Mojang Official it has been viewed 3589 times.
Share
Page Details
Views: 3589
Short Title: Biome Settlers Pack 2 now available for download
Full Title: Biome Settlers Pack 2 now available for download
Raw Date: 2016-05-19 19:03:23
Nice Date: 7:03 pm, May 19, 2016
Rating: 0
Content Length: 987