Minecraft on Xbox turns four today! To celebrate those four wonderful years were going to be giving away a special birthday skinpack for Minecraft: Xbox 360 Edition and Minecraft: Xbox One Edition.
The pack, which features Alex and Steve sporting snazzy mob-themed tees, will be freely available all week long, starting today! And, as if that wasnt enough, were also putting all the previous birthday skin packs up for grabs at the same time, too. So go get em, slip into something suitable for this special occasion, and stuff yourself full of cake!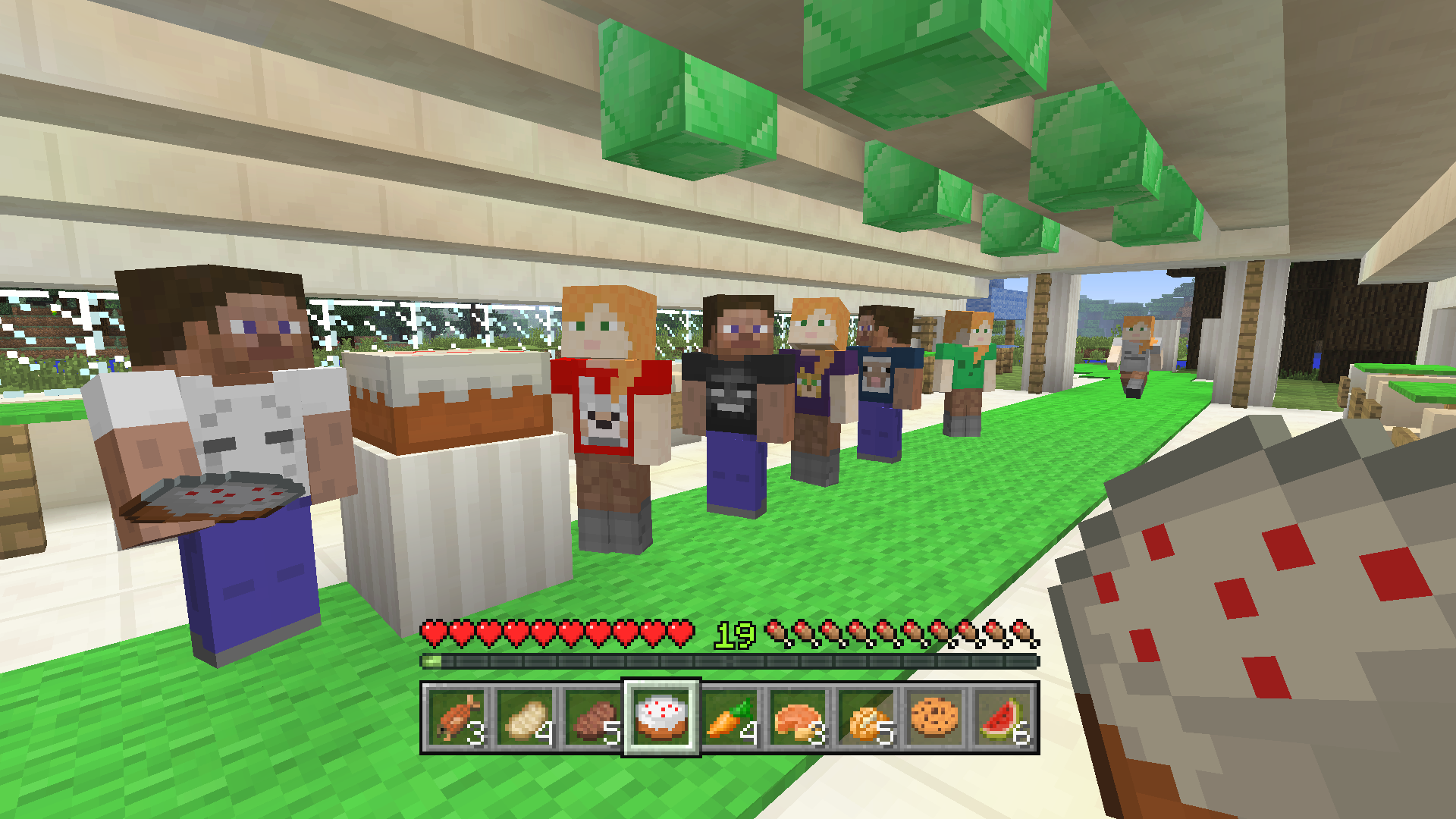 Cheerio!
Marsh - @marshdavies
The Page Celebrate Xbox Edition's birthday with free skins! was first posted on 7:03 pm, May 9, 2016 in the category Mojang Official it has been viewed 1443 times.
Share
Page Details
Views: 1443
Short Title: Celebrate Xbox Edition's birthday with free skins!
Full Title: Celebrate Xbox Edition's birthday with free skins!
Raw Date: 2016-05-09 19:03:23
Nice Date: 7:03 pm, May 9, 2016
Rating: 0
Content Length: 587