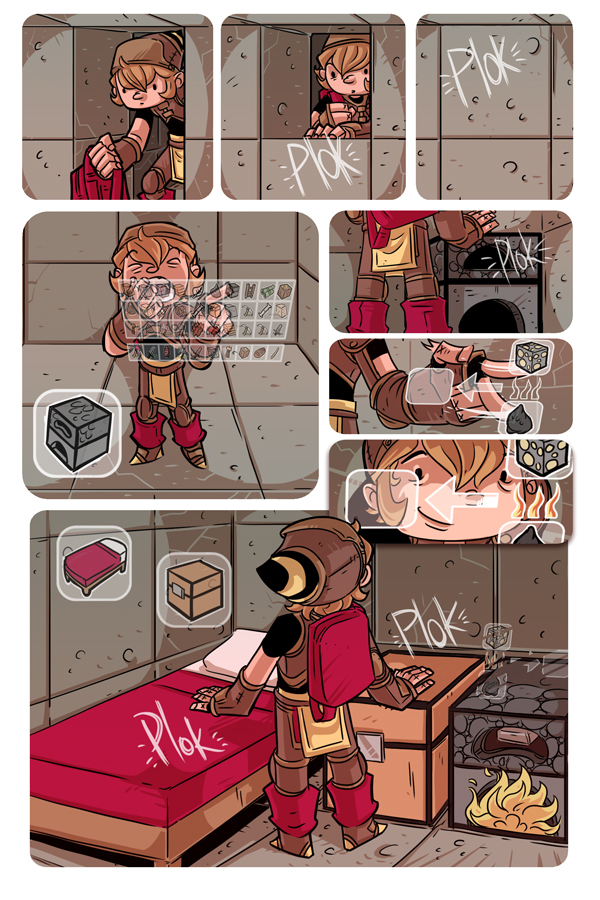 Alexander Diochon has a pretty entertaining Minecraft webcomic that follows the adventures and mishaps of one never-named character, as he wanders through the world collecting, crafting, and combating monsters. While the activities themselves are nothing new to veteran Minecrafters, the comic is cleverly drawn, and tells the story in an entertaining way. A number of people have said that the comic inspired them, evoking feelings about the game they had all but forgotten.
This specific comic, and many others, can be found right here. Enjoy!
The Page Community Creations: Crafting (Comic) was first posted on 7:03 pm, May 5, 2016 in the category Minecraft Forum it has been viewed 2735 times.
Share
Page Details
Views: 2735
Short Title: Community Creations: Crafting (Comic)
Full Title: Community Creations: Crafting (Comic)
Raw Date: 2016-05-05 19:03:26
Nice Date: 7:03 pm, May 5, 2016
Rating: 0
Content Length: 553