Server Spotlight: "No Signal" - a Post-Apocalyptic Adventure; 1.9.2 Update Now Live
Post-apocalyptic maps and servers are hardly a new thing in the saturated world of Minecraft, but like any popular genre of mini-game, one will occasionally rise up and cause others to take notice. This is one such server!
No Signal certainly takes the idea of roleplaying and post-apocalyptic wastelands to a new level:



No Signal




 




Players start in a spaceship, in space, where they are guided by the 'Automatic Pilot' of the spaceship. While they are on the spaceship, that is called "Exodus", players realize that they are not in the usual minecraft anymore. Seeing Holographic displays and other futuristic features makes them realize they are in a far future. At the end of this tutorial, players will understand a little how the server works and what is going on, and what they have to do: 300 years have passed since the Earth collapsed in a catastrophic disaster. You are the last humanity hope, your mission is simple; understand what happened to the Earth in those past 300 years and help the survivors in Post-Apocalypse Earth. Players will then be teleported to a base that's located on Earth, and that's where the game starts.



I spent no small amount of time exploring this server, and the first thing that jumps out is the sheer level of work put into making the experience as immersive as possible. Custom textures, sound effects, a bit of voice-acting, and a clear level of dedication to story-writing come together to essentially make an RPG game out of Minecraft like it were an engine and not a game itself. It's difficult to explain in detail how it works without spoiling it, and it really needs to be experienced to be appreciated. Consider hopping into the No Signal thread, and checking it out for yourself!
As always, you can get your fix of any server type using the Minecraft Forum Server List! If something else strikes your fancy, give it a look. More and more servers join every single day, and there are tons to choose from!
1.9.2 GOES LIVE TODAY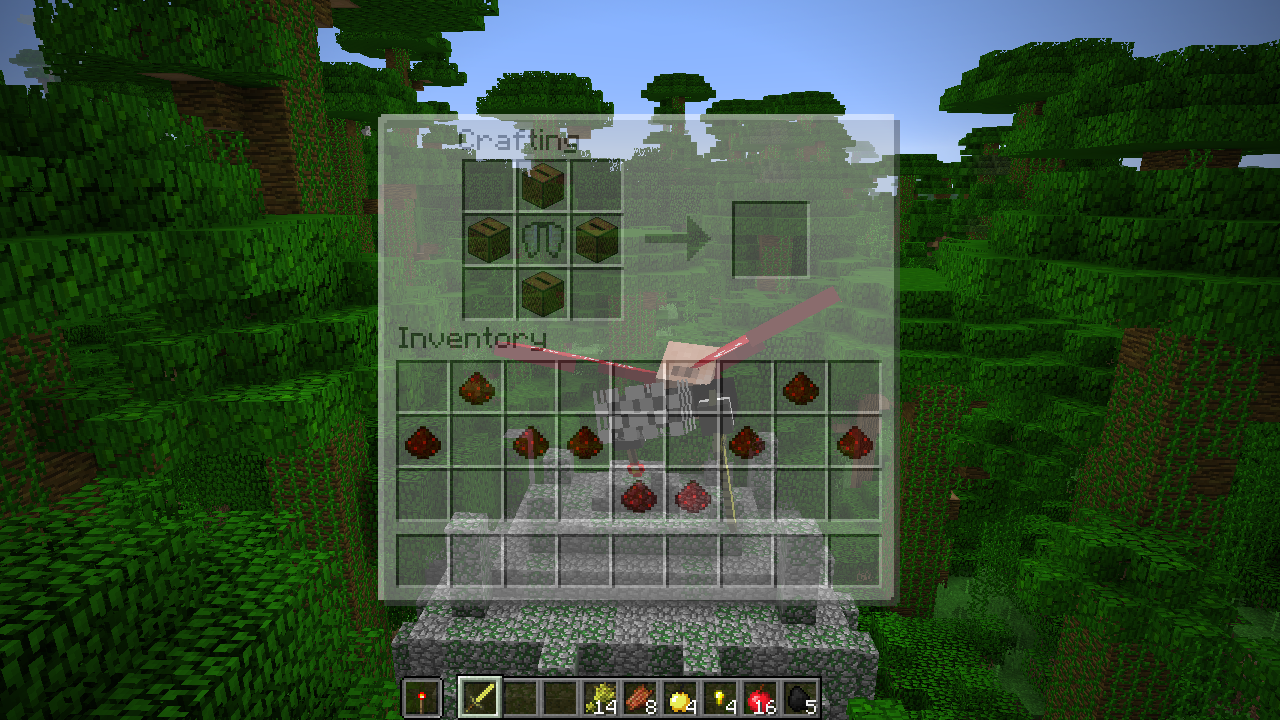 1.9.2 is live, and brings with it a few changes and fixes!
FEATURE LIST


Added Elytra sound effects


Improved AI


Improved entity selectors


Loot tables now also work in dispensers and droppers


Hoppers can now pull items out of blocked chests


Increased limit for "executed command blocks per tick"


Please report any and all bugs you find in Minecraft to bugs.mojang.com. If nobody reports a bug, the bug might report itself...
Unlike snapshots, updating live versions should be automatic, if your launcher is set to use the latest version!
The Page Server Spotlight: "No Signal" - a Post-Apocalyptic Adventure; 1.9.2 Update Now Live was first posted on 9:05 pm, March 30, 2016 in the category Minecraft Forum it has been viewed 2867 times.
Share
Page Details
Views: 2867
Short Title: Server Spotlight: "No Signal" - a Post-A..
Full Title: Server Spotlight: "No Signal" - a Post-Apocalyptic Adventure; 1.9.2 Update Now Live
Raw Date: 2016-03-30 21:05:25
Nice Date: 9:05 pm, March 30, 2016
Rating: 0
Content Length: 2565