The adventure didnt end with the Wither Storm, you know. Jesse and his chums now find themselves on a new journey to Sky City - mysterious, beautiful and very, very keen on rules. (Well, except gravity.)
And you can join Jesse and the gang in Story Mode Episode 5 right now!
Check out the trailer above for a glimpse of the high drama that awaits or just hammer the download button on your platform of choice. Story Modes Season Pass is available on PC/Mac, Windows 10, Xbox One, PlayStation 4, Xbox 360, PlayStation 3, and handheld devices. Check the Apple Store for iOS editions, and Google Play or Amazon for the Android version.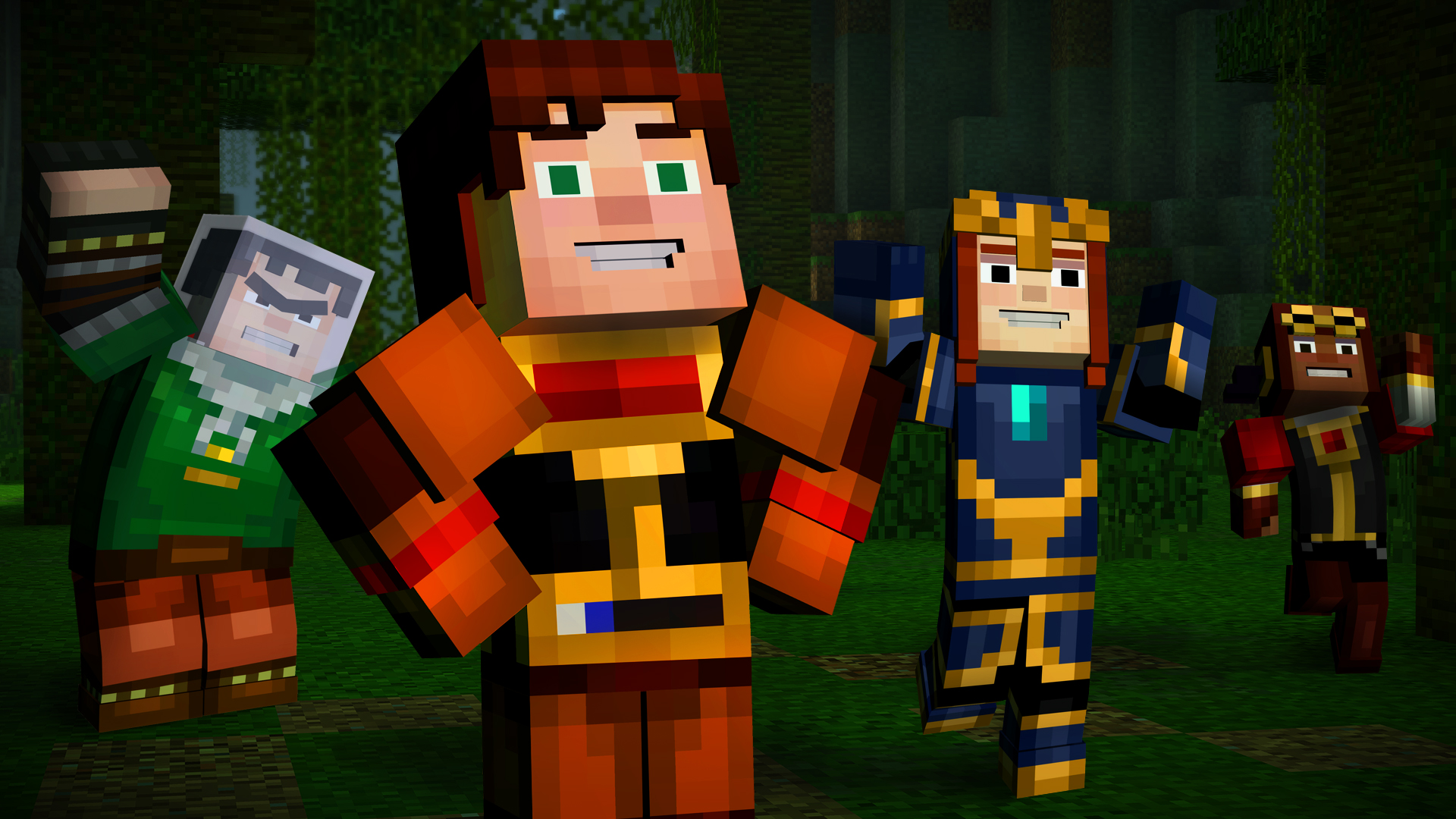 And dont forget there are three new Story Mode episodes in the works, too! Good gosh. Check out Owens post for details on all the hot new Story Mode goodness coming your way.
Cheerio!
Marsh - @marshdavies
The Page Story mode Episode 5 out today! Much rejoicing! was first posted on 7:03 pm, March 29, 2016 in the category Mojang Official it has been viewed 1750 times.
Share
Page Details
Views: 1750
Short Title: Story mode Episode 5 out today! Much rejoicing!
Full Title: Story mode Episode 5 out today! Much rejoicing!
Raw Date: 2016-03-29 19:03:22
Nice Date: 7:03 pm, March 29, 2016
Rating: 0
Content Length: 844