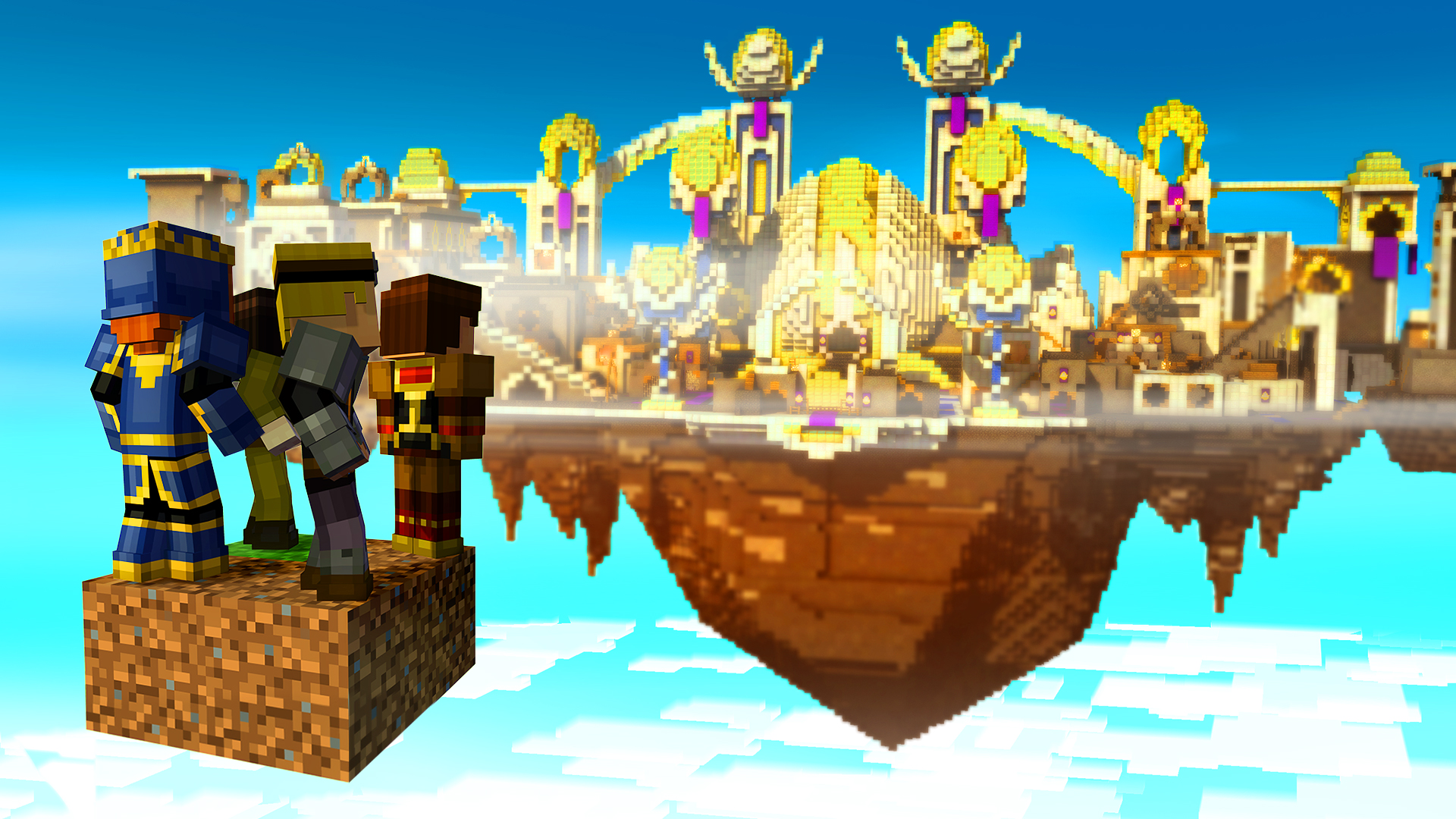 Mark your calendars for March 29th, 2016, Story Mode fans! Episode 5 will be going live this Tuesday on PC/Mac, Windows 10, Xbox One, PlayStation 4, Xbox 360, PlayStation 3, and iOS and Android-based devices! Jesse and the gang's adventure picks up right after the Wither Storm finale (which, if you haven't played it yet, I won't spoil here), taking the gang to Sky City! What awaits them in this shiny, peaceful-seeming locale? Only time will tell...
As with previous episodes, Episode 5 is a free update for everyone who owns a copy of Minecraft: Story Mode. Additionally, at least three more episodes have been planned, so this crazy ride isn't anywhere near over! What awaits the gang now? Only time will tell...
The Page Story Mode: Episode 5 On the Way, Three More To Follow was first posted on 7:03 pm, March 23, 2016 in the category Minecraft Forum it has been viewed 2394 times.
Share
Page Details
Views: 2394
Short Title: Story Mode: Episode 5 On the Way, Three More To Fo..
Full Title: Story Mode: Episode 5 On the Way, Three More To Follow
Raw Date: 2016-03-23 19:03:25
Nice Date: 7:03 pm, March 23, 2016
Rating: 0
Content Length: 726