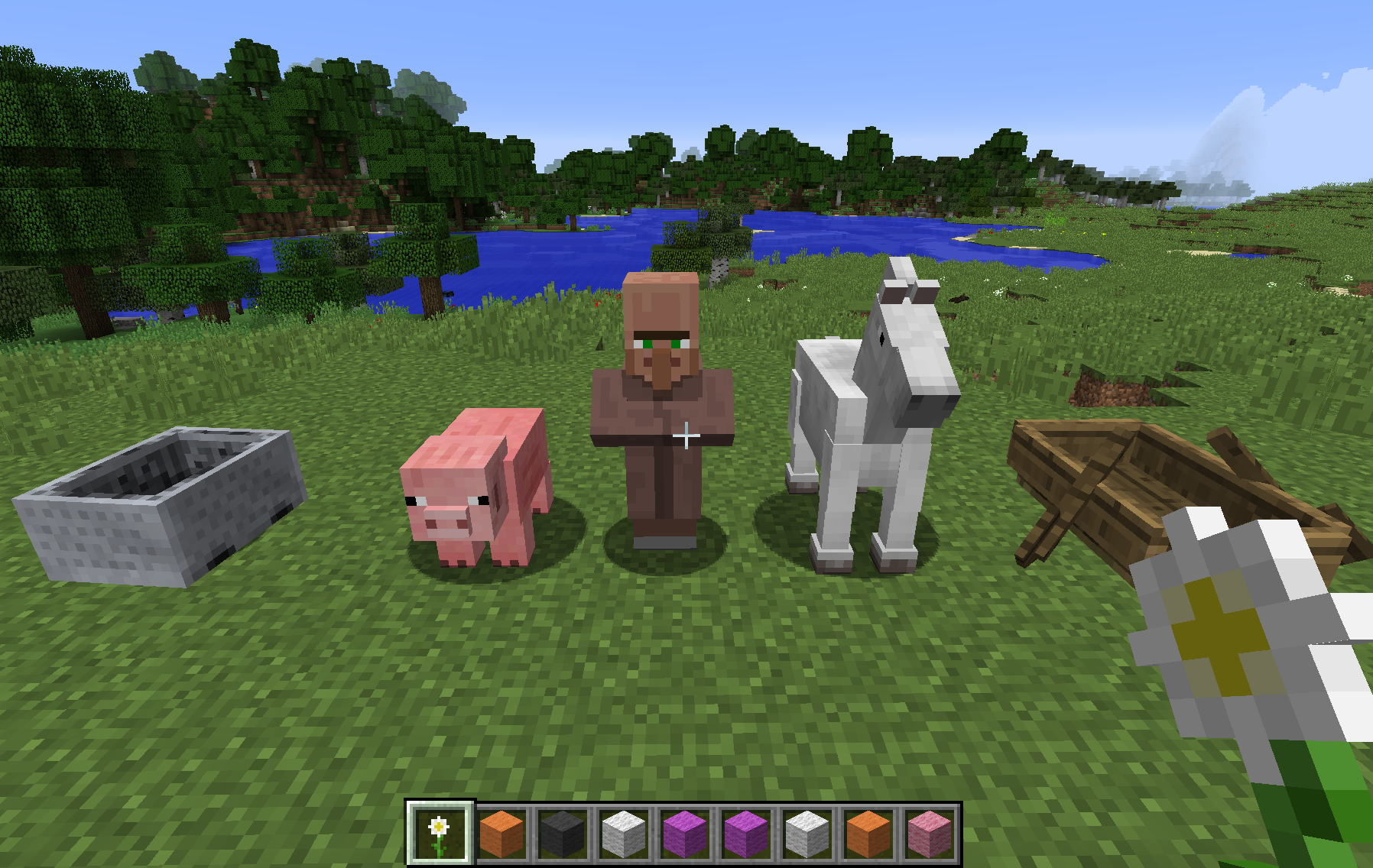 The pre-release of 1.9 is rapidly approaching! Many more bugs have been squashed, and a few more adjustments have been made. It is a good time to check out the bug tracker, and make sure your favorite bug is either already taken care of, or listed! If it isn't, be sure to add it now, before it's too late.
CHANGELOG:


Better riding mechanics for boats, horses, minecarts and saddled pigs


The elytra texture now defaults to the cape texture if no custom texture is uploaded and the player owns a cape


Some sounds are sounding better now


Some sounds are sounding different now


Most sounds are still sounding exactly as before


Most entities in the game should now move much smoother


Villagers are not making fun of players anymore when nobody is around


BUGFIXES:
Please report any and all bugs you find in Minecraft to bugs.mojang.com. If nobody reports a bug, the dark side will rule the galaxy!
To get snapshots, open your launcher and press the "New Profile" button. Call it "snapshots" and check the box saying "Enable experimental development snapshots" and save. To switch to the normal version, you can select it in the dropdown at the bottom left corner of the launcher. Back up your world first or run the game on in a different folder (See the "new profile" dialog).
Snapshots can corrupt your world, please backup and/or run them in a different folder from your main worlds.
Cross-platform server jar: Minecraft server jar
The Page Snapshot 16w06a Ready For Testing was first posted on 7:03 pm, February 10, 2016 in the category Minecraft Forum it has been viewed 2121 times.
Share
Page Details
Views: 2121
Short Title: Snapshot 16w06a Ready For Testing
Full Title: Snapshot 16w06a Ready For Testing
Raw Date: 2016-02-10 19:03:26
Nice Date: 7:03 pm, February 10, 2016
Rating: 0
Content Length: 1973