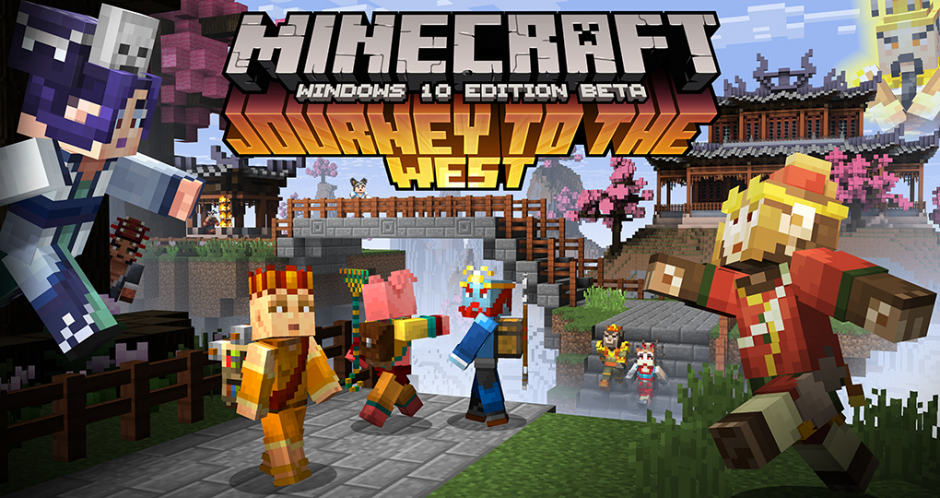 Ready for some new skins? We certainly are! The Lunar New Year is upon us, and Microsoft is bringing the celebration to Minecraft with a new pack, inspired by the Journey to the West, a 16th century Chinese novel. You can get the Journey to the West skin pack right now; it includes 15 different characters, listed below! The pack costs $1.99, but you will be able to download the characters Red Boy and Guanyin for free, regardless of purchase.
The pack is only available for Windows 10 Edition, and Pocket Edition. For the time-being, it is not believed the packs will be available on other platforms, though that may change in the future. Keep an eye out, they just might show up unexpectedly!
The pack includes the following skins:


Black Wind Demon


Bull Demon King


Friar Sand


Guanyin


Jade Emperor


Lady Earth Flow


Lord Hundred-Eyes


Monk Pig


Monkey King


Pale Bone Demon


Princess Iron Fan


Red Boy


Scorpion Demon


Spider Demon


Xuanzang


The Page Minecraft Win10: "Journey to the West" Pack Available! was first posted on 7:03 pm, February 5, 2016 in the category Minecraft Forum it has been viewed 2678 times.
Share
Page Details
Views: 2678
Short Title: Minecraft Win10: "Journey to the West" P..
Full Title: Minecraft Win10: "Journey to the West" Pack Available!
Raw Date: 2016-02-05 19:03:22
Nice Date: 7:03 pm, February 5, 2016
Rating: 0
Content Length: 949