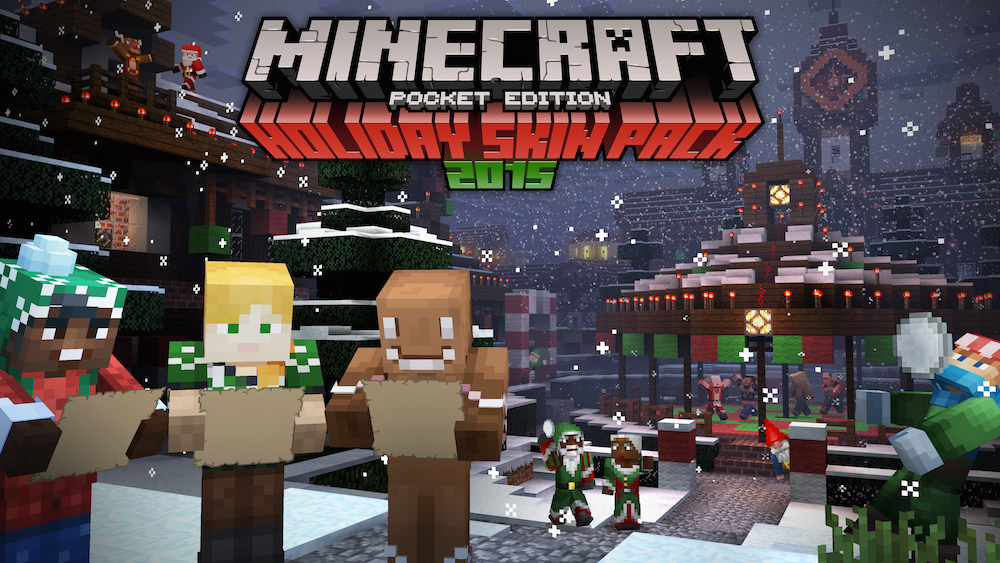 Holiday skins are here! More specifically, the 2015 Holiday Skin Pack is here, for Pocket Edition and Windows 10!
The pack includes festive classics like Santa, his wife, and an elf, but we've also made a bundle of wintry looks that are so festive, you just might have to wear them all year long. Dedicated skin enthusiasts will also notice that this is the first pack for Windows 10 Edition Beta and Pocket to include extra geometry. In short, Mojang made some adjustments to them that makes them extra-special, definitely worth a look!
The pack costs $1.99, or your local equivalent. Be sure to grab it while you can!
The Page MCPE/Win10: Holiday Skin Pack Arrives! was first posted on 7:03 pm, December 16, 2015 in the category Minecraft Forum it has been viewed 2440 times.
Share
Page Details
Views: 2440
Short Title: MCPE/Win10: Holiday Skin Pack Arrives!
Full Title: MCPE/Win10: Holiday Skin Pack Arrives!
Raw Date: 2015-12-16 19:03:29
Nice Date: 7:03 pm, December 16, 2015
Rating: -1
Content Length: 633