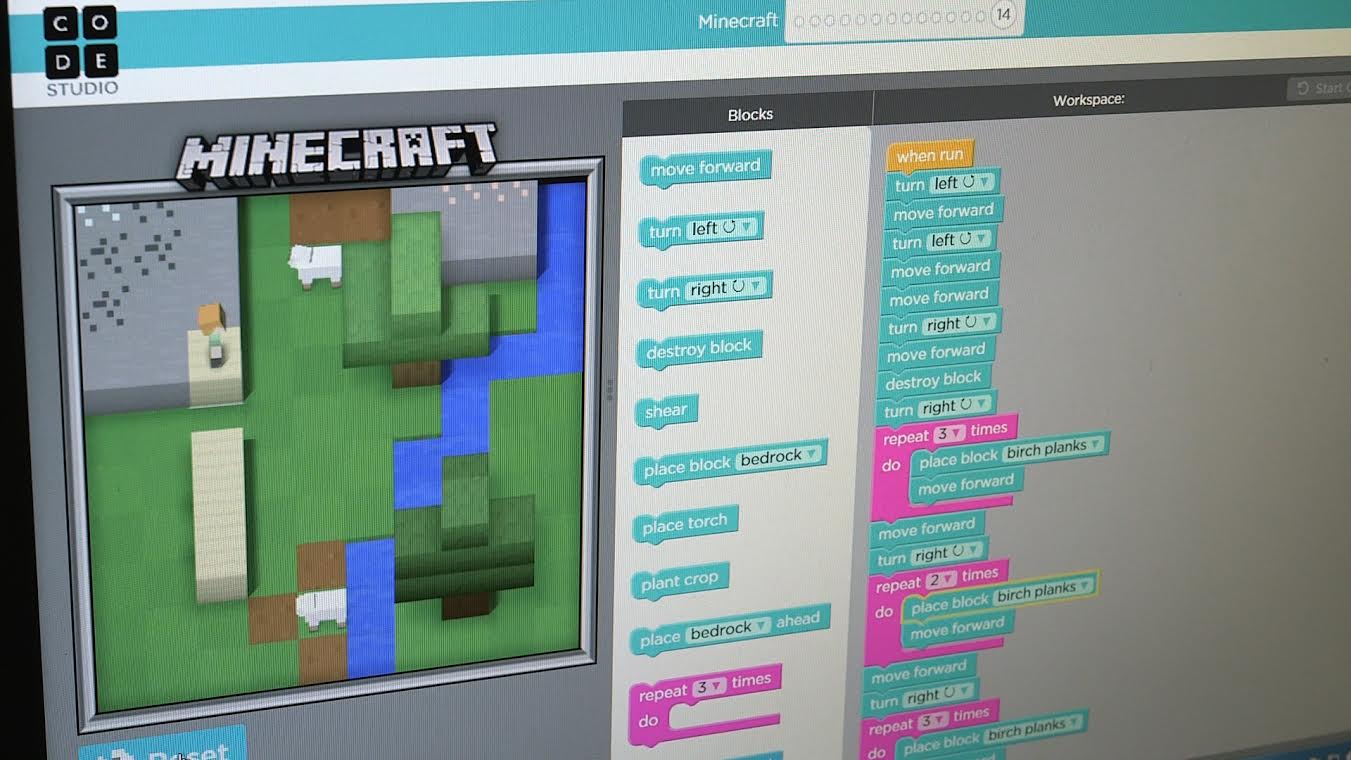 Mojang announced today that Minecraft is part of this year's Hour of Code campaign!
Hour of Code is focused on introducing basic programming skills in a simple, accessible way. It feels like a great fit for Minecraft, so Mojang has been working with Microsoft to create a themed set of challenges.
The Minecraft Hour of Code takes about 3,600 seconds to complete, and will introduce you to programming logic like Repeat Loops and If Statements. If you don't know what those things are, play through this thing and find out!
Designed to ease anyone into the basics of programming, it is appropriate for ages 6 and up, and is totally free! Even code veterans might find some interest in giving it a run, but it is absolutely beginner-friendly. Give it a try, you never know...coding might be your secret calling! 
The Page Hour of Code was first posted on 7:03 pm, November 16, 2015 in the category Minecraft Forum it has been viewed 2337 times.
Share
Page Details
Views: 2337
Short Title: Hour of Code
Full Title: Hour of Code
Raw Date: 2015-11-16 19:03:25
Nice Date: 7:03 pm, November 16, 2015
Rating: 0
Content Length: 831