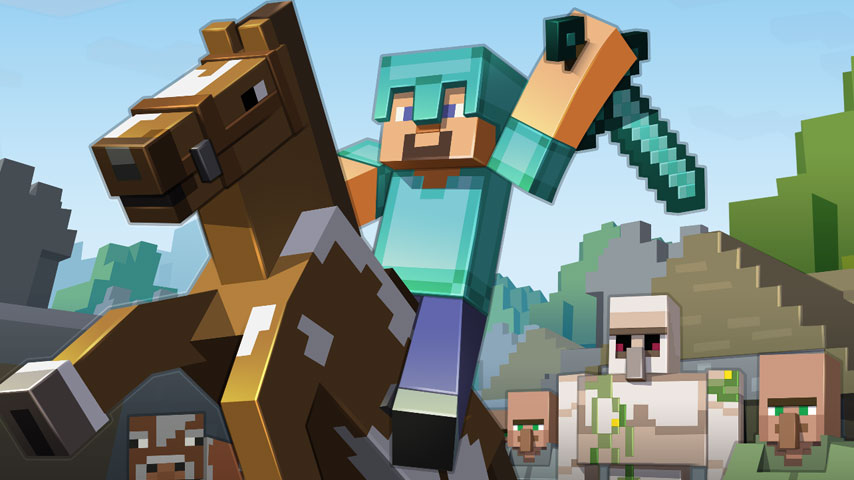 Ready for today's snapshot? Too bad, because it's here! Mostly small changes and improvements, 15w40 is focused on cleaning up things for 1.9, including some improved mob behaviors, improvements to health regeneration, and other neat tweaks!
CHANGELOG





Improved mob AI






Mobs/pets now avoid cacti


Improved path-finding


Health regeneration speed is now dependent on saturation










Fixed upside-down stairs being messed up


Fixed the "Adventuring Time" achievement requiring the "The Void" biome


Fixed Minecart Chests with duplicate UUIDs spewing out items


Fixed written books not opening in the off-hand


Fixed "Pick block" in survival on items that are not on the hotbar causing client/server desync


Fixed shulkers attacking players on peaceful


IF YOU TEST SNAPSHOTS, BACK UP YOUR WORLDS FIRST! IT IS SUPER EASY TO CORRUPT SAVEGAMES FROM THE LIVE VERSION, PLEASE DO NOT DO IT.
Bug reports are good! Bug reports are great! If no one submits bug reports, the bugs will make it to live versions!
Cross-platform server jar: https://s3.amazonaws.com/Minecraft.Download/versions/15w40b/minecraft_server.15w40b.jar
The Page Snapshot 15w40b Ready for Testing! was first posted on 7:03 pm, September 30, 2015 in the category Minecraft Forum it has been viewed 2588 times.
Share
Page Details
Views: 2588
Short Title: Snapshot 15w40b Ready for Testing!
Full Title: Snapshot 15w40b Ready for Testing!
Raw Date: 2015-09-30 19:03:33
Nice Date: 7:03 pm, September 30, 2015
Rating: 0
Content Length: 1202