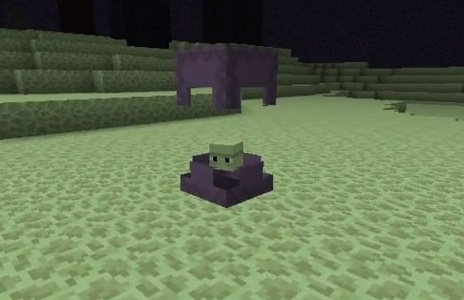 A quick snapshot is out to address a few serious bugs. Test away, and be sure to report any new bugs that you find!
BUGFIXES


[Bug MC-85837] – Crash or chunk corruption on turning "text" into Components


[Bug MC-85839] – Crashing when summoning a mob


[Bug MC-85884] – Lingering potion shows incorrect time values


To get snapshots, open your launcher and press the "New Profile" button. Call it "snapshots" and check the box saying "Enable experimental development snapshots" and save. To switch to the normal version, you can select it in the dropdown at the bottom left corner of the launcher. Back up your world first or run the game on in a different folder (See the "new profile" dialog).
Snapshots can corrupt your world, please backup and/or run them in a different folder from your main worlds.
There have been a good number of 1.9 snapshots so far, and plenty of new things to try out! What do you think so far? What has been your favorite part of the snapshots? Maybe your least favorite part? Good and bad things can always change in development!
The Page Snapshot Hotfixes in 15w33b was first posted on 7:03 pm, August 13, 2015 in the category Minecraft Forum it has been viewed 2256 times.
Share
Page Details
Views: 2256
Short Title: Snapshot Hotfixes in 15w33b
Full Title: Snapshot Hotfixes in 15w33b
Raw Date: 2015-08-13 19:03:39
Nice Date: 7:03 pm, August 13, 2015
Rating: 0
Content Length: 1091