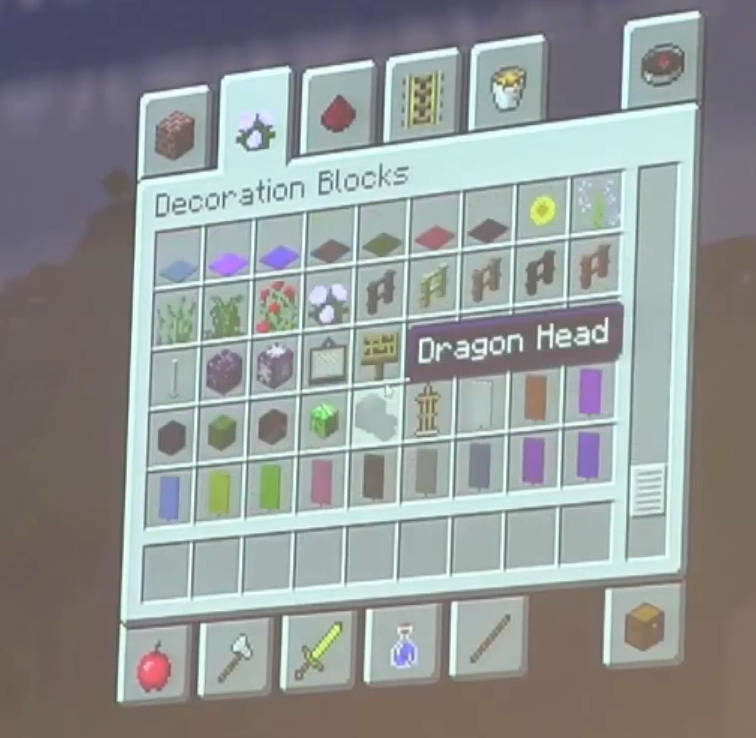 A dragon head item was mentioned at Minecon, but lacking any supporting images or evidence, could not be confirmed. Recently, this photo from the panel mentioning it was revealed on reddit, clearly showing the dragon head as an item, similar to creeper heads, zombie heads, and so on. Assuming it works like other dropped monster heads, it would imply a very rare drop rate on a monster that was (until 1.9) impossible to fight more than once without console commands. There is no current information on the dragon head's drop rate, or what it could be used for, though if it follows similar head items, will probably be decorative. Stick a dragon head on your fence! Warn away the neighbors!
A 1.9 snapshot could likely be coming next week, which may offer the first look at the new head item, as well as the figurative ton of new features coming in the update. While we wait, a question comes to mind: what would you do with your very own dragon head in Minecraft?
The Page 1.9 Spoilers: Dragon Head? was first posted on 7:03 am, July 23, 2015 in the category Minecraft Forum it has been viewed 2773 times.
Share
Page Details
Views: 2773
Short Title: 1.9 Spoilers: Dragon Head?
Full Title: 1.9 Spoilers: Dragon Head?
Raw Date: 2015-07-23 07:03:30
Nice Date: 7:03 am, July 23, 2015
Rating: 0
Content Length: 973