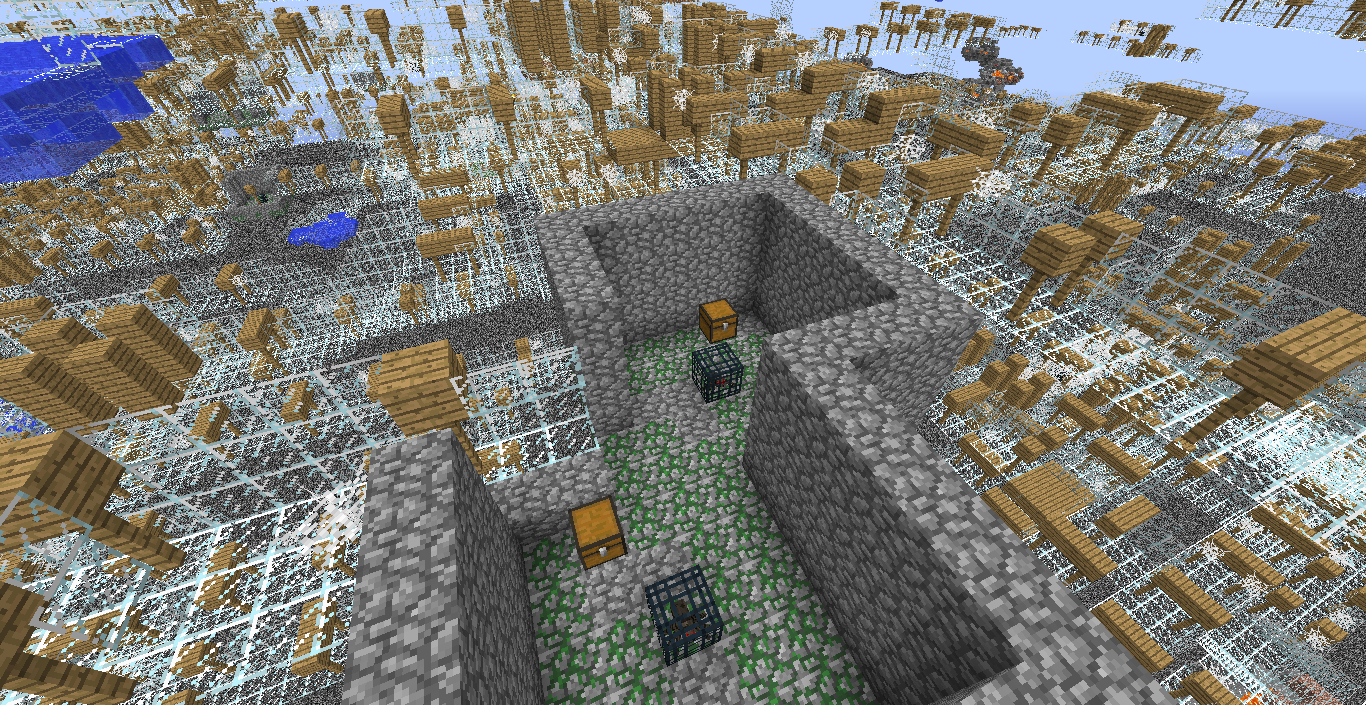 Glasscore gallery by oddmimal
Survival Mode - it is the default game mode for most Minecrafters, especially on their first time in the game. We have all done it at least once, if not many times: spawn in the world, go for wood, get coal and iron, you know the drill. Now, the default start for Minecraft can only hold people for so long before they start delving into new ways of doing it. Many use mods, adventure maps, and mini-games to try out something new, but one thing many people overlook is making significant changes to the way the default world generates, using Presets! In the above image, oddmimal has come up with a bizarre world-generation type, that changes most of the world into glass, only leaving mineshafts, dungeons, and the occasional odd patch of dirt to break up the endless field of glass blocks. Lava lakes hold minerals, but otherwise, it is an incredibly sparse, difficult-to-survive map type.
If you're interested in using this Preset, use the following in the text box on the Select A Preset screen:
3;1*minecraft:bedrock,63*minecraft:glass;1;mineshaft(chance=0.04),dungeon,decoration,lake,lava_lake,stronghold
This brings to mind an interesting question about preset worlds: what presets, if any, have you come up with as your favorites? Do you make harder worlds? Easier ones? Bizarre ones? Do you try to generate worlds that resemble a country, or a fantasy setting?
The Page Community Roundtable: Survival Challenges was first posted on 7:03 am, July 17, 2015 in the category Minecraft Forum it has been viewed 2305 times.
Share
Page Details
Views: 2305
Short Title: Community Roundtable: Survival Challenges
Full Title: Community Roundtable: Survival Challenges
Raw Date: 2015-07-17 07:03:28
Nice Date: 7:03 am, July 17, 2015
Rating: 0
Content Length: 1414