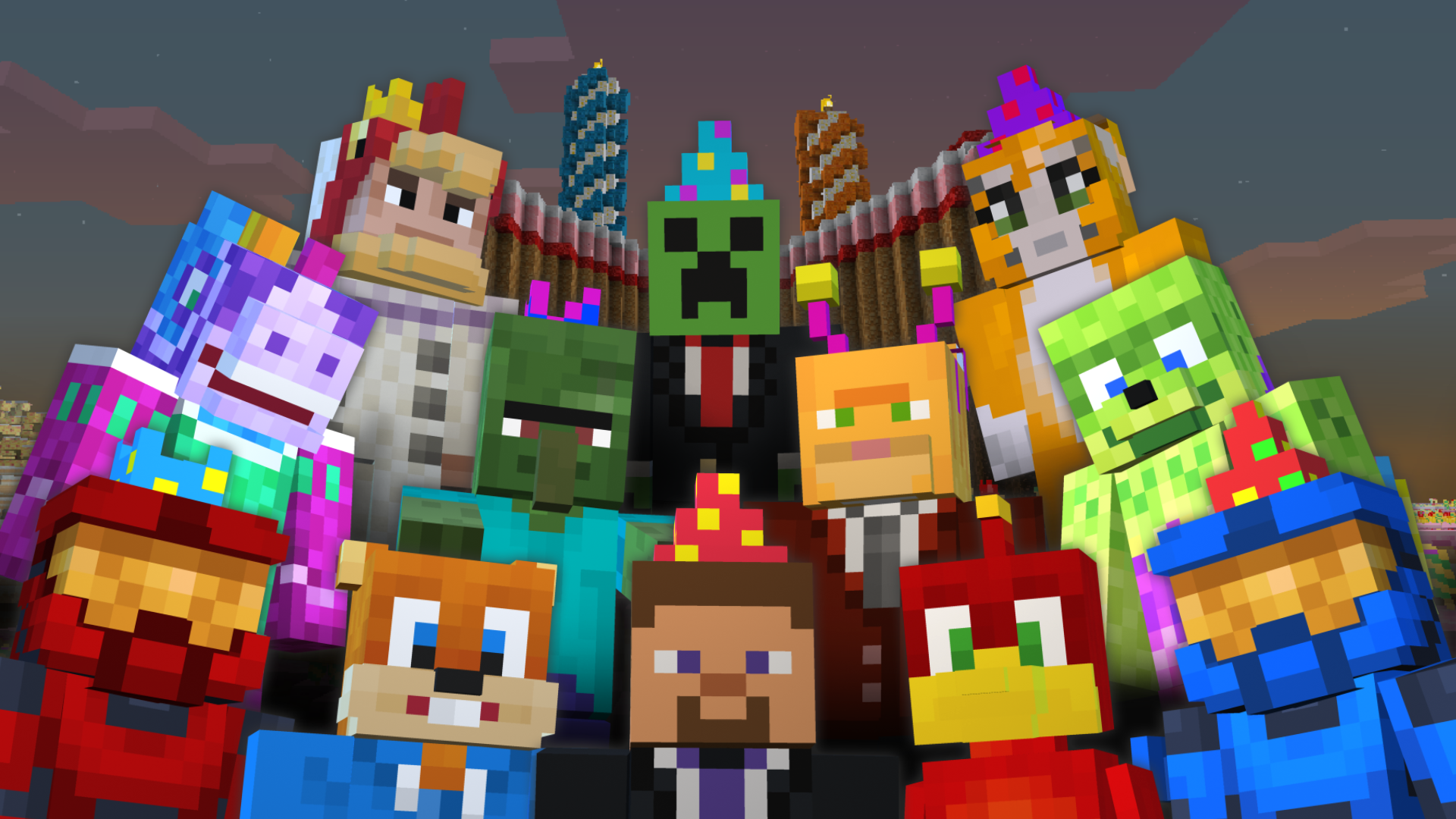 Minecraft: 360 Edition went live 3 years ago (from Saturday), and Mojang wants to celebrate! While you can certainly buy party decorations, put on some party music, and just kinda party like it's a party, there are also a massive heap of skins being made available - way more than even what is in the image above - for a limited time!



Mojang




 




From today until the 17th of May three packs will be available to download for free. There's a brand-new bundle featuring veteran Mojangstas and a few cheeky extras, our 2nd Birthday Skin Pack from last year, and our 1st Skin Pack from Minecraft's first birthday.

Veteran 360 players might already have the older packs, but this is the first time any of them have been available on Xbox One. Be sure to snap them up, early(ish) adopters.



Go get those skins, and celebrate some Minecraft 360!
Minecraft: Xbox 360 Edition is the Xbox 360 version of Minecraft developed by 4J Studios, in conjunction with Mojang and Microsoft Studios. It was released alongside a free trial version on May 9, 2012 (two days from today!), on Xbox Live Arcade.
The Page Happy Birthday, MCX360! was first posted on 7:03 pm, May 7, 2015 in the category Minecraft Forum it has been viewed 3155 times.
Share
Page Details
Views: 3155
Short Title: Happy Birthday, MCX360!
Full Title: Happy Birthday, MCX360!
Raw Date: 2015-05-07 19:03:27
Nice Date: 7:03 pm, May 7, 2015
Rating: 0
Content Length: 1099