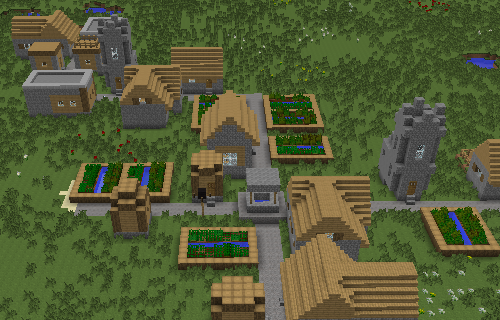 Finally, after many weeks of development and seven pre-releases, Minecraft 1.8.2 is ready for release! It is now available in the Minecraft launcher, and the server can be downloaded from the Minecraft website download page.
Only minor changes were made since pre-release 7, which has been available since Monday. Version 1.8.2 is also fully compatible with all previous server versions (1.8 and 1.8.1), but it is recommended to update to 1.8.2 as soon as possible, to benefit from all bug fixes and improvements Mojang has made in the game.
Report bugs here: Minecraft issue tracker!
The Page 1.8.2 is Now Live! was first posted on 7:03 pm, February 19, 2015 in the category Minecraft Forum it has been viewed 2340 times.
Share
Page Details
Views: 2340
Short Title: 1.8.2 is Now Live!
Full Title: 1.8.2 is Now Live!
Raw Date: 2015-02-19 19:03:27
Nice Date: 7:03 pm, February 19, 2015
Rating: 0
Content Length: 585