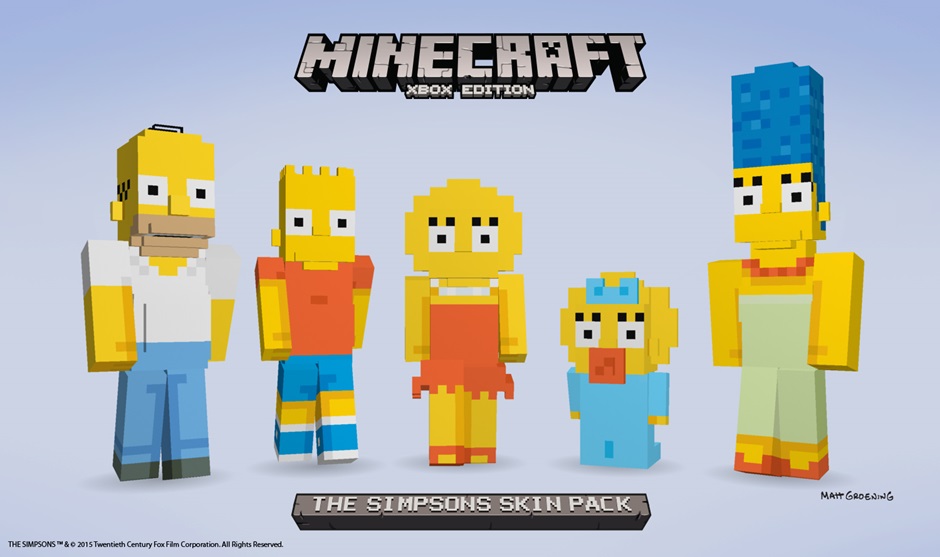 Much like Minecraft itself, the Simpsons are something of a cultural phenomenon. It should then come as no surprise to see the two become one, with the upcoming Simpsons Skin Pack! It will be $1.99 on the 360 and XBOne, and feature the characters from the show's titular household.
Approximately 17 million XBoxers alone enjoy Minecraft today, so expect to see some Simpsons joining your servers soon!
The Page Simpsons Skins Coming to XBox! was first posted on 9:05 pm, January 15, 2015 in the category Minecraft Forum it has been viewed 1979 times.
Share
Page Details
Views: 1979
Short Title: Simpsons Skins Coming to XBox!
Full Title: Simpsons Skins Coming to XBox!
Raw Date: 2015-01-15 21:05:23
Nice Date: 9:05 pm, January 15, 2015
Rating: 0
Content Length: 405