Minecraft 1.8.2-pre1: Christmas Gift Edition Released - Future "Story Mode" Game Announced!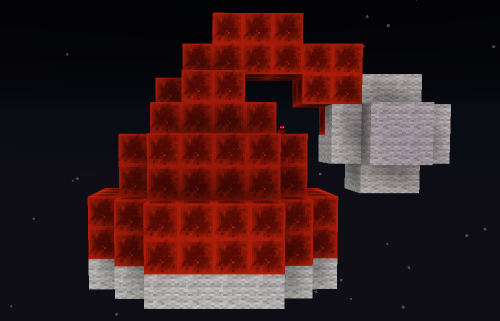 Mojang is heading off for the winter holidays soon, but before they do, the 1.8.2 pre-release 1 was sent off on its way, right into your hands! This pre-release mainly focuses on fixes, squashing bugs, and some performance enhancements. Among the bugs fixed include mobs following players (as though hostile) in Spectator Mode, explosion force with directional bias, and some revisions to explosion physics that will, among other things, reduce how far explosions can send objects.
To get pre-releases, open your launcher and press the "New Profile" button. Call it "pre-releases" and check the box saying "Enable experimental development snapshots" and save. To switch to the normal version, you can select it in the dropdown at the bottom left corner of the launcher. Back up your world first or run the game on in a different folder (See the "new profile" dialog). Easy!
Cross-platform server jar: https://s3.amazonaws.com/Minecraft.Download/versions/1.8.2-pre1/minecraft_server.1.8.2-pre1.jar
Report bugs here: Minecraft issue tracker
WAIT WHAT, STORY MODE?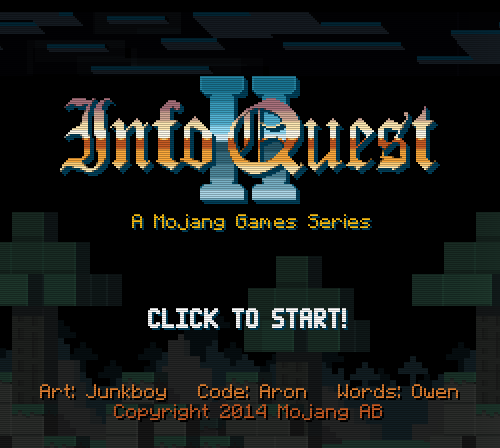 Minecraft: Story Mode will be a narrative-driven video game created by Telltale Games. It will be about Minecraft.


Mojang is collaborating with Telltale and members of the community to make Minecraft: Story Mode as Minecrafty as possible.


The first episode will be released some time in 2015, and will be available on Xbox consoles, PlayStation consoles, PC, Mac, iOS, and Android-based devices.


Minecraft: Story Mode will be released episodically, just like The Wolf Among Us, The Walking Dead, or the recent Tales from the Borderlands, which is another developer-collaboration series between Telltale Games and Gearbox Software.


The stories are not meant to be Minecraft "canon" - sorry, no secret official history for Steve! - and are meant to be for entertainment only. Still, Telltale Games has a history of strong storytelling games, so it will be very exciting to see what they come up with!
Minecraft: Story Mode will be a stand-alone game, not integrated into Minecraft proper.
Category: Minecraft Forum
The Page Minecraft 1.8.2-pre1: Christmas Gift Edition Released - Future "Story Mode" Game Announced! was first posted on 7:03 pm, December 18, 2014 in the category Minecraft Forum it has been viewed 2049 times.
Gallery
Next Post / Last Post
Share
Page Details
Views: 2049
Short Title: Minecraft 1.8.2-pre1: Christmas Gift Edition Relea..
Full Title: Minecraft 1.8.2-pre1: Christmas Gift Edition Released - Future "Story Mode" Game Announced!
Raw Date: 2014-12-18 19:03:27
Nice Date: 7:03 pm, December 18, 2014
Rating: 0
Content Length: 2073