Realms: More Than Just a Server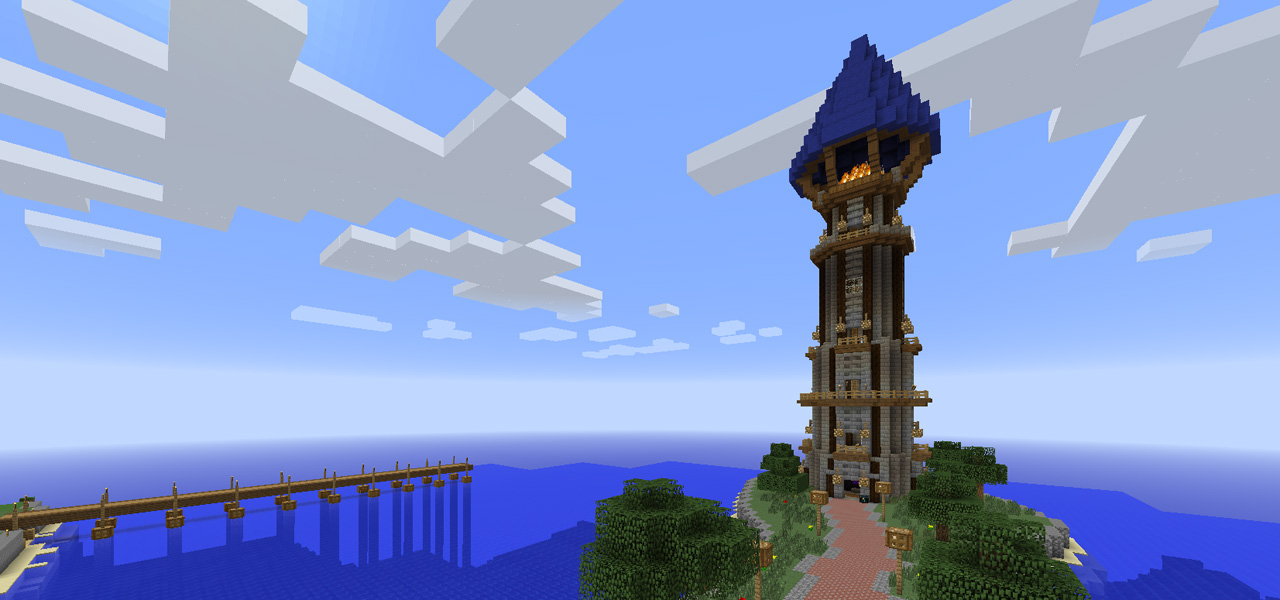 Minecraft Realms is getting even more exciting! Mojang continues to pack it to the brim with fresh mini-games, massive adventure maps, and intricate custom spawns. What sort of games and maps? Almost more than I can count! Many of the available maps are incredible, having been in Youtube series, front-page spotlights, and livestream events, to name a few: Jespertheend's Bloxorz, MaxSizels' Color Cube, Qmagnet's Diversity 2, Sethbling's recent hit Missile Wars, and so much more!
Realms gives you and your friends a persistent Minecraft world. It doesn't matter if the host is online or what time of day it is; Realms worlds are always available for building, adventuring, and crafting. You can start from a random seed, or choose one of our pre-installed maps. You can even switch between the two and save/restore your progress when convenient.
We thought it would be good to give you a rundown of the pre-made maps currently included in Realms. Thanks to all the fantastic community members for creating these masterpieces. You are all talented and generous and lovely.
The codes I had to give away have already been sent to their winners, but you can still check out Realms yourself, and get a place for you and some friends or family! 
Category: Minecraft Forum
The Page Realms: More Than Just a Server was first posted on 7:03 am, October 26, 2014 in the category Minecraft Forum it has been viewed 1546 times.
Gallery
Next Post / Last Post
Share
Page Details
Views: 1546
Short Title: Realms: More Than Just a Server
Full Title: Realms: More Than Just a Server
Raw Date: 2014-10-26 07:03:24
Nice Date: 7:03 am, October 26, 2014
Rating: 0
Content Length: 1250